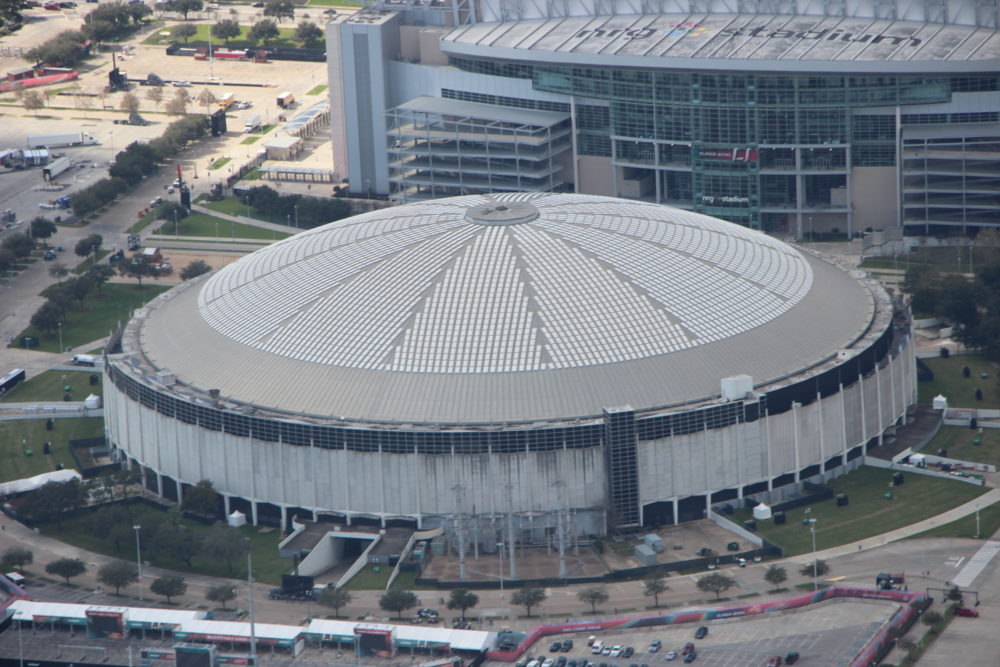 The non-profit organization Astrodome Conservancy announced Tuesday an event called 'Domecoming' that will take place on April 9 and will offer the public an opportunity to see the inside of the Astrodome before redevelopment of the iconic venue begins this fall.
Back in February, the Harris County Commissioners Court approved a $105 million renovation plan that entails raising the Astrodome's ground level two floors to create about 1,400 parking spaces and provide more than 500,000 square feet of rentable space that can be used for festivals, conferences and other commercial uses.
'Domecoming', which will be co-hosted by the Conservancy and Harris County, will take place on April 9 –coinciding with the 53rd anniversary of the inaugural event held at the Astrodome, which is owned by the County— from 5:00 to 8:00 p.m. It will feature a variety of special guests and entertainment by DJ London, as well as limited-edition Astrodome keepsakes.
Admission is free, but attendees must register at Ticketmaster starting March 21 at 10:00 a.m. A limited number of tickets will be available.
Houston preservationists Phoebe Tudor, Minnette Boesel and Judy Nyquist founded the Astrodome Conservancy in 2016 and the non-profit organization has played an active role in getting the venue designated as a protected State Antiquities Landmark through the Texas Historical Commission.
Tudor, who chairs the Conservancy, told Houston Public Media that a few years ago they held a 50th birthday party for the dome and, although they expected 5,000 people to attend, more than 25,000 showed up.
"So clearly people are interested to see the dome again. And especially now that the county has approved the project to move forward with construction, people might want to see it before that starts. And I'm sure we'll have a big turn-out of enthusiastic Astrodome supporters," noted Tudor.
"The Astrodome is still very much as it was," Tudor added "a lot of seats have been removed and sold off several years ago, but you still get the sense of wonder when you walk into that big space."