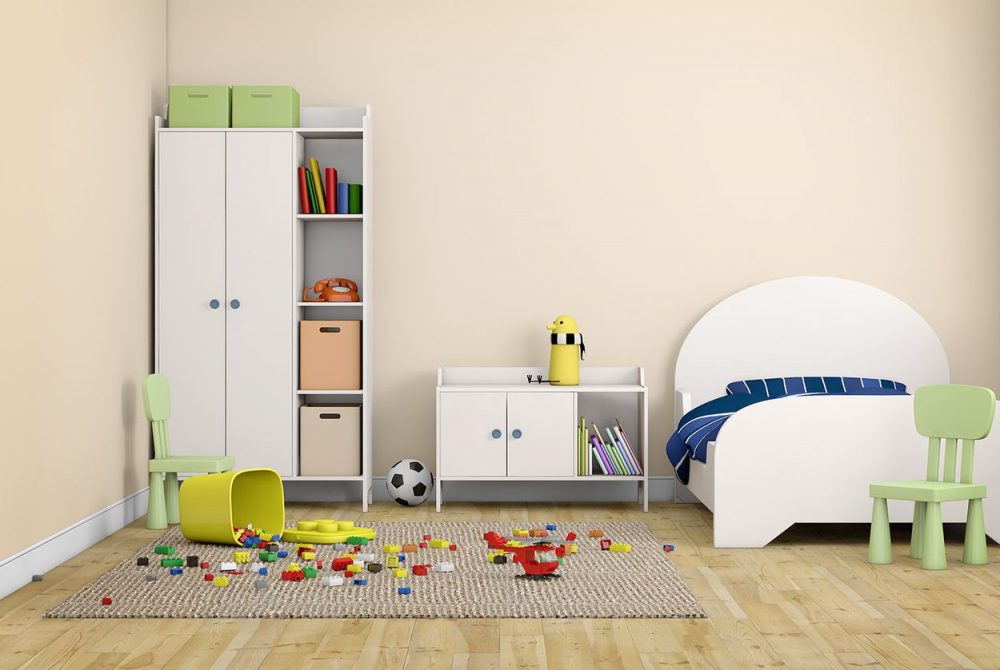 "It's going to be legal soon."
"Everyone we know smokes marijuana."
"I don't smoke it around my kids."
Those are the responses Amy McShane often first hears when speaking to parents about their marijuana use or other substance abuse issues.
As the clinical director for the Parent Aide Program under Family Compass, a nonprofit helping provide in-home services for families in Dallas, she and other caseworkers get involved when parents have been referred to them by the state's Child Protective Services. And those parents often can't see how drug use impacts their parenting, she said.
"A lot of clients say, 'What's the big deal? It's just marijuana,' and we tell them, you can't be as responsible, especially to your baby, you can't respond to your baby, if you're stoned out of your mind,'" McShane said.
The number of Texas children dying from abuse and neglect decreased by 22.5 percent in fiscal year 2017, but half of the deaths occurred under caregivers using drugs or alcohol, according to a Texas Department of Family and Protective Services report released earlier this month. A similar report last year also found that half of the 222 children who died were being watched by a parent or caregiver under the influence of drugs or alcohol.
The number of deaths related to alcohol and drugs is bringing access to substance abuse services for families under DFPS' watch to the forefront.
The 2017 report said marijuana was the most-used substance connected to child abuse and neglect deaths, followed by alcohol, cocaine and methamphetamine — and sometimes a combination of substances. The top causes of deaths were unsafe sleeping — such as a parent accidentally rolling over on their child — physical abuse like blunt force trauma and vehicle-related deaths such as a child left in a hot car or an unsupervised child being struck by a vehicle.
Dimple Patel, associate director of public policy at TexProtects, an organization focused on child welfare policy, said every case is a "different and unique situation" and that sometimes parents can be functioning drug users who don't impact the safety and well-being of their kids. She also noted that parents dealing with Child Protective Services often are victims of abuse and neglect themselves and use drugs or alcohol to self-medicate or manage stress.
"This is a way they might be coping with the stress of their life and there's a lack of access to treat trauma and stress," Patel said.
She said sometimes parents can't get help they need because they can't take time off of work, they lack child care or transportation or they aren't mentally ready to get help.
Some families are able to get into DFPS' Family Based Safety Services program, where caseworkers and community providers can help families with in-home services like counseling, crisis intervention and domestic violence intervention. They also get connected to contracted providers for addiction counseling.
The goal is to help stabilize families and reduce the risk of more abuse or neglect. Children can continue to live at home while CPS works with their families, or they may live elsewhere temporarily until it is safe for them to return home. Families can be in the program from three to six months or sometimes longer.
Currently, 10,361 Texas families are getting help through Family Based Safety Services.
Christina Smith, a manager of Family Based Safety Services for DFPS in Hays, Caldwell, Bastrop, Lee and Fayette counties, said caregivers with addiction issues often haven't hit bottom until they get a visit from Child Protective Services.
Smith said caseworkers try to help caregivers find services that work for them and have a plan in place if they relapse.
"We can send anybody to classes and check the box that they attended, but that doesn't mean they'll make the changes they need to make … it has to be a mindset for them," Smith said.
When a parent or caregiver gets onto Child Protective Services' radar and drug or alcohol use is involved, the agency doesn't always remove the child from the home right way — unless there's an immediate danger to the health or safety of the child. It's usually the last option, Smith said, and caseworkers first try to connect families to substance abuse services in the area and pay for their parenting classes, drug testing and assessments for needed services.
But she said trying to help families means overcoming challenges, from finding transportation for families to making sure there are enough contracted providers and community groups in their area offering services. For example, Smith said getting families help in Austin, with its plethora of providers, is much easier than in Bastrop or Milam counties where there's not as much access. She said that's a challenge in many rural areas in the state.
One way the agency tries to help with access is through human services technicians, who drive families who need services to their destination and also help with field drug tests and family supervisions. The agency has 715 of these workers, with 148 alone working with Family Based Safety Services.
McShane said her group often can't start helping parents until they can address their basic needs and addiction. She said families they work with are usually living in poverty or living paycheck to paycheck and can't think about strategies for improving their parenting skills if they have an eviction notice on their door, the electricity is turned off or there's no food in the fridge.
"There's nothing about child abuse and neglect that is cut and dry and black and white and simple," McShane said. "There's so many things going on at the same time, all of these risk factors you got to try and address and it's not an easy job for CPS or our program ... there's just so much and it's all just so complicated."