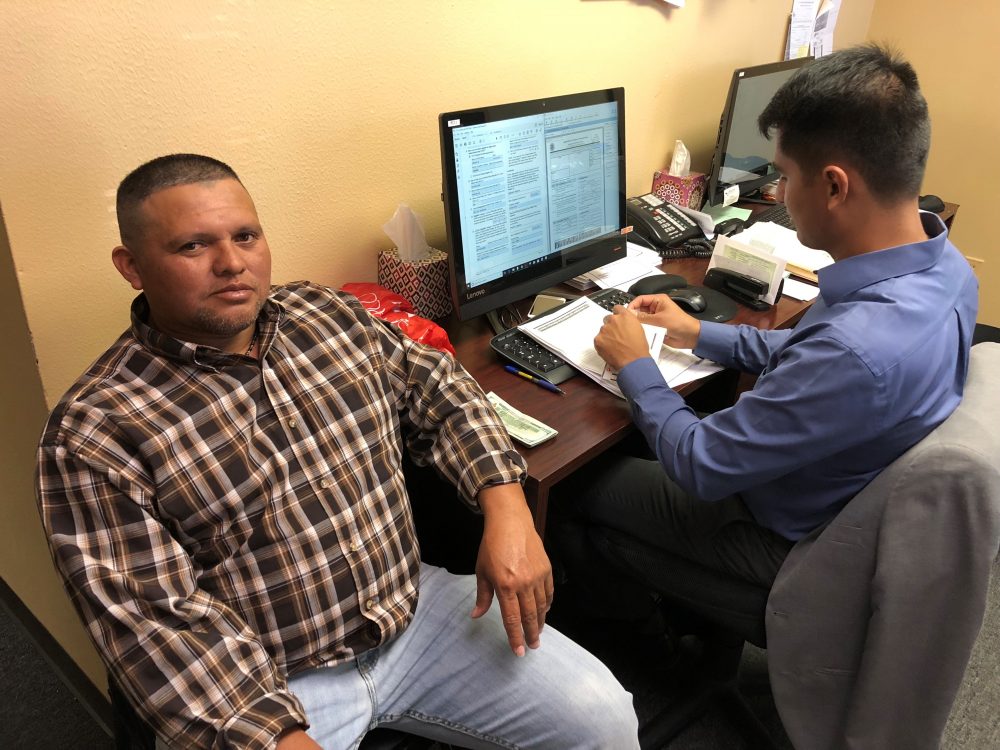 Salvadoran nationals who live in Houston were filling out and submitting paperwork to re-register as Temporary Protected Status (TPS) recipients on Monday, since it was the deadline set by the government, but they are also considering other options to stay in the United States after the status is terminated in September of 2019, according to local civic organizations that work with that community.
The Trump administration announced the termination of the status for Salvadorans last January. According to data compiled by the Center for Migration Studies last year, there are 36,300 Salvadorans residing in Texas under TPS.
Nelson Reyes, executive director of the Houston office for the Central American Refugee Center (CARECEN) –an organization with decades of experience regarding the local Salvadoran TPS community—, thinks many of eligible people had already submitted their paperwork before the deadline.
"The people really understand the value of the program. So, basically they've been living in this country for all those years, buying properties, getting settled here and the TPS has given the opportunity to be living out of the shadows," said Reyes.
Reyes added that some people are "sad" because of the upcoming termination of the status and, regardless of re-registering with the government through the U.S. Citizenship and Immigration Services (USCIS), are trying to find options to fix their immigration status "permanently."
One of those options is that children of TPS recipients who were born in the United States and are 21 years-old or older can file petitions to permanently legalize their parents' situation.
Teodoro Aguiluz, director of the Center of Central American Resources (known as CRECEN by its acronym in Spanish), said he is aware of several persons who are considering a petition through their children or through their spouses.
Aguiluz noted that, regardless of the possible alternatives, there were still Salvadoran TPS recipients who were at CRECEN's office in southwest Houston finalizing the paperwork to re-register on Monday afternoon.
Aguiluz added that some members of that community are also following how several lawsuits filed against the TPS termination unfold, as well as whether bills introduced in Congress to help TPS recipients –such as one filed by U.S. Representative Nydia Velázquez (D-New York) to provide TPS recipients with a path to naturalization— go through the legislative process.
Velázquez's bill is called the American Promise Act and has been referred to the Judiciary Committee.