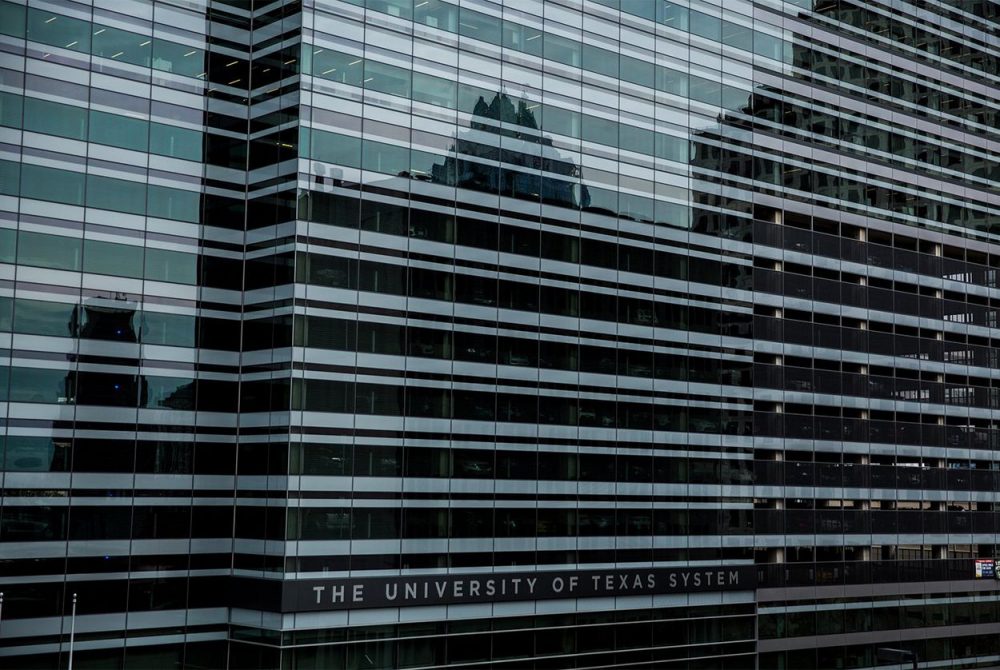 Attending college is set to become slightly more expensive for undergraduates at all eight of the University of Texas System's academic institutions.
The system's Board of Regents will on Monday consider upping the cost of tuition and fees at each college they oversee by up to 8.5 percent for in-state undergraduates. Most schools have proposed increases in the 1 percent to 7 percent range, which, if approved, would add hundreds of additional dollars to students' tuition bills.
The hikes range from 0.1 percent for in-state undergraduates at the University of Texas at San Antonio to 8.5 percent for students at the University of Texas of the Permian Basin. The new rates would be in place for the fall 2018 semester, with another increase set to take effect the following academic year.
Texan undergraduates at the system's flagship UT-Austin campus would face a 2 percent tuition hike next fall under the proposed increase – equaling about $200 extra dollars each year. Out-of-state students would pay about $700 more.
Briefing materials provided in advance of the governing board's meeting said the institutions don't "anticipate public opposition to the proposed actions." The documents cited economic factors and declining state support as reasons the tuition increases are necessary, and many of the schools said they'd put the new revenue toward student success initiatives, faculty recruitment and infrastructure needs.
The shrinking percentage of money coming from state coffers, the materials say, have continued to pose a "significant" challenge for the system's institutions – some of the most well-known in Texas. Most other university systems in the state, including the Texas A&M University System, have also increased tuition in recent months.
Over the last decade and a half, state appropriations have dwindled from around $8,000 per full-time student at UT System schools, adjusted for inflation, to around $6,000. The cost of tuition and fees paid for by students and their parents crept up during that time from roughly $5,000 to $8,000 in 2016.
But the briefing materials say the system's institutions remain committed to "keeping college affordable while keeping debt in check." The schools, on average, cover more than 90 percent of the tuition and fees for students whose families make less than $80,000 per year, and most UT undergraduates tend to graduate with $3,000 less in debt than the national average.
The institutions got feedback from students through town hall meetings, forums and emails, and school leaders met with local legislators to "develop a shared understanding of why tuition increases are needed," according to the briefing materials.
Some of the six health institutions overseen by the system have also proposed tuition and fee increases for the next five years.
The system's governing board is scheduled to meet at 2 p.m.