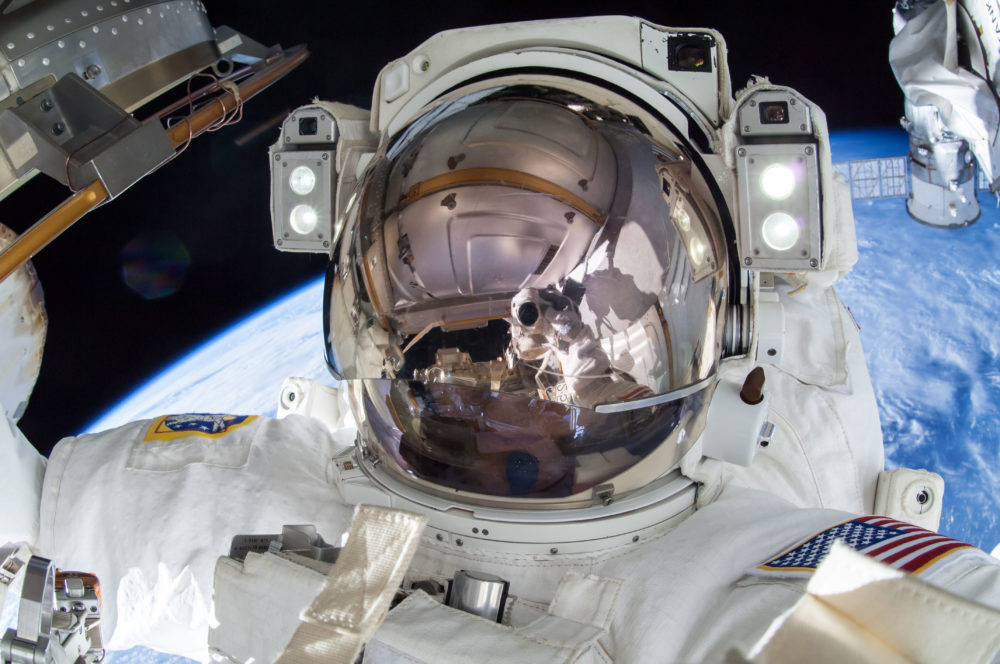 Examining how long-term spaceflight affects astronauts' eyesight could help people with vision problems here on Earth. Scientists at NASA and the University of Houston are examining how serving aboard the International Space Station changes the structure of people's eyes.
The study finds six months in space can cause a thickening of the retina near the optic nerve, leading to fuzzy vision. One possible reason this happens is that gravity affects the fluid pressure at the back of the eye.
"On Earth, gravity acts on your arterial, venous, and cerebral spinal fluids to pull them towards your feet, for example when you're sitting or standing," says Brandon Macias, a senior scientist with KBRWyle based at NASA Johnson Space Center. "However, when you go to space, these fluids can shift towards the head."
The study will help NASA prepare astronauts for missions of a year or longer, such as flights to Mars. But Macias says it may have benefits on Earth as well. High fluid pressure at the back of the eye can vision problems such as glaucoma.