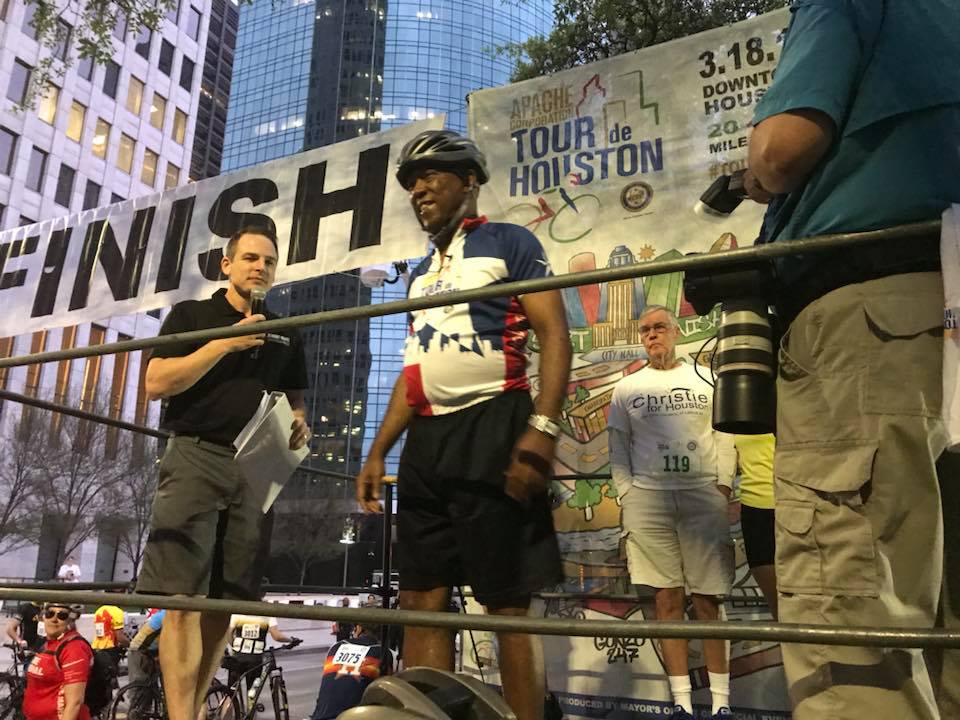 Cyclists of all levels participated Sunday in the 13th edition of the annual Tour de Houston.
The event is a recommended BP MS150 training ride and is sponsored by Apache Corporation.
The Tour de Houston is part of the Mayor's Office Wellness Weekend and benefits the Re-Plant Houston Program managed by the City of Houston's Parks and Recreation Department.
Houston Mayor Sylvester Turner, who participated in the race, said in a news release sent out by the event's organizers the Tour de Houston supports the city's green spaces and "gives cyclists the opportunity to get a closer look at our beautiful city riding the NEW route each year."
On his part, John Christmann, Apache Corporation's chief executive officer and president, noted that this year's Tour de Houston "is significant as it demonstrates our city's resiliency in the wake of Hurricane Harvey."