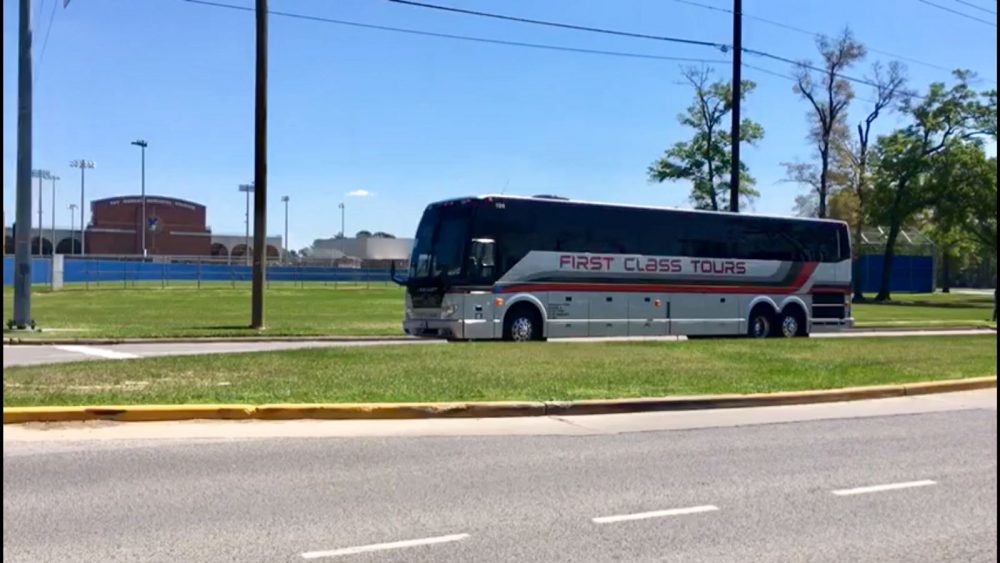 The Houston family of a bus driver who died when his charter bus veered off an Alabama interstate with dozens of students aboard says it's unlikely he fell asleep.
Alisa Louis said Wednesday that her 65-year-old husband, Harry Caligone, had made the spring break trip to Disney World for years. This year, he had been driving students from Channelview High School near Houston.
About three dozen students and adults went to hospitals after the accident, and nine remained hospitalized Wednesday. Caligone was the only person killed.
Caligone's son, Harrison Guy, told the Houston Chronicle that his father was a responsible driver who wouldn't continue driving if sleepy.
Investigators say the accident happened early Tuesday as Caligone drove to meet a relief driver less than an hour away in Mobil, Alabama.