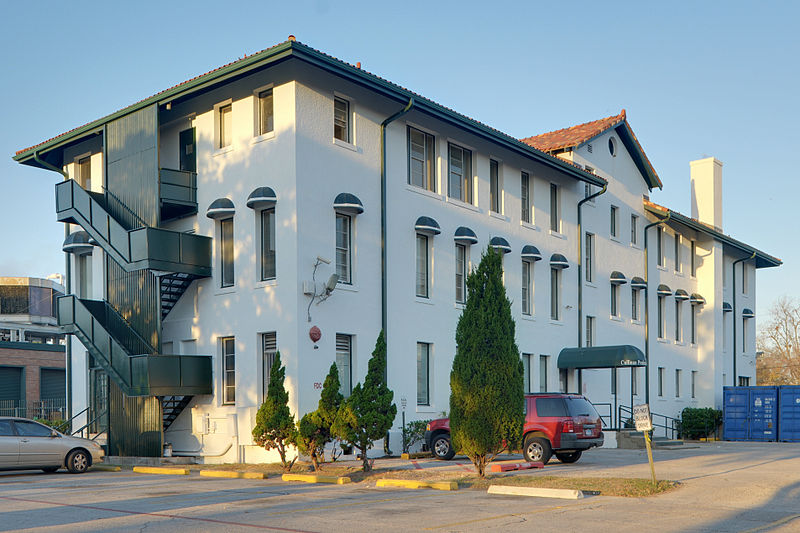 The former Riverside General Hospital will get a new lease on life. Harris County will purchase the building in Houston's Third Ward, to revive it as a mental health facility.
Harris County Commissioners Court voted unanimously to purchase Riverside out of federal bankruptcy. That's the first step in what's expected to be a seven-year process. Houston Endowment will help raise the $18 million the county will need to refurbish the building.
In its new incarnation, Riverside will house a clinic for the underserved Third Ward. It will also let Harris County divert some mentally ill individuals out of the jail system. Judge Ed Emmett said, though, that this will do little to relieve the pressure on the jail, considered one of the largest mental health providers in Texas.
Riverside opened in 1927 as the Houston Negro Hospital. The hospital was plagued by mismanagement and scandal in its final years. Former Riverside president Earnest Gibson III, his son, and two of his colleagues were convicted of Medicare fraud in 2014. The hospital declared bankruptcy two years later, after an audit proved Riverside misused a $32 million Hurricane Ike recovery grant from FEMA.
MORE: UH Professor And Students Work To Preserve Former Hospital
Alan Bruton, director of interior architecture at the University of Houston, and his students have been working closely on preservation efforts with the former Riverside General Hospital. He tells Houston Matters about their work and the property's significance.