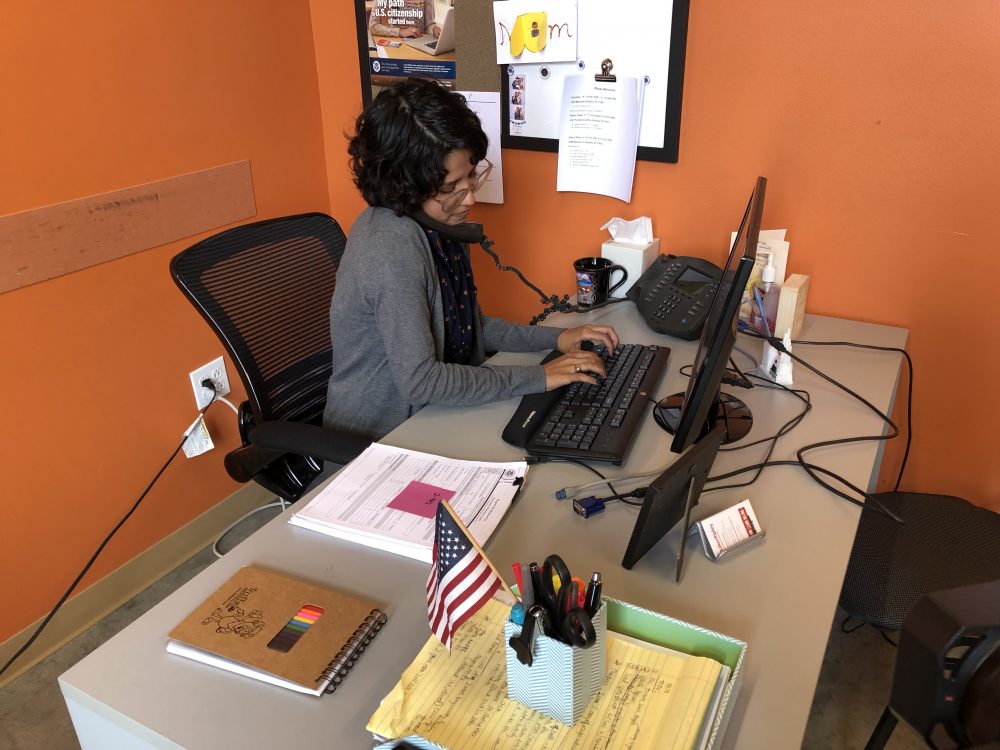 Immigrants in Houston have an extra resource because a hotline that provides information is expanding its services starting Monday, March 12th.
The hotline used to answer calls in the afternoon from 2 p.m. to 6 p.m., but now will be available all day, from 9 a.m. to 5 p.m., Monday through Friday.
The Houston Immigration Legal Services Collaborative (HILSC) leads the effort, which started in 2017 when the Trump administration imposed a travel ban on seven Muslim-majority countries.
According to the HILSC, the hotline received more than 5,000 calls last year and that is expected to increase.
"We are foreseeing that people are gonna have questions about what they can do when their status ends or, you know, having confusion about the process for applying for different types of statuses," said Andrea Guttin, the HILSC's legal director.
The hotline, which is coordinated by the HILSC and staffed by the ACLU of Texas, Boat People SOS, BakerRipley, Houston Volunteer Lawyers and the Tahirih Justice Center, provides information and referrals to free and low-cost immigration legal services for immigrants and also refugees.
The number is 8-3-3-HOU-IMMI.