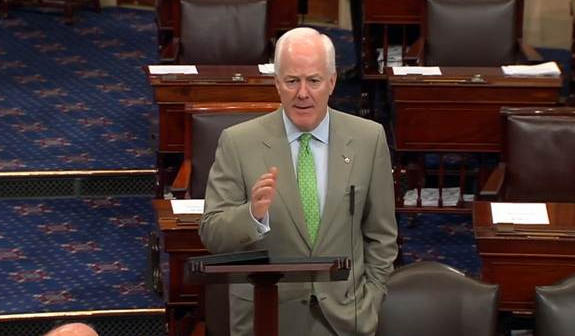 Texas' leading senator in Washington D.C. echoes the worries of other Texas Republicans that President Trump's plan to impose tariffs on steel and aluminum would be bad for the U.S. economy and ultimately spark a trade war.
Texas Senator John Cornyn is asking President Trump to reconsider his administration's plan to place a 25-percent tariff on all steel imports and a 10-percent tariff on all aluminum products.
"As you can tell, there's a lot of controversy surrounding the issue of trade. The president has made a number of campaign promises, which he is determined to deliver on, and I'm afraid some of the people he's listening to are giving him some bad advice. That's why it's important for Congress to step up and have hearings," Cornyn said.
U.S. Sen. Ted Cruz has also said he hopes the president's plan never comes to fruition.
The senators aren't alone. More than 100 House Republicans signed a letter written by Houston Republican Kevin Brady, chair of the U.S. House Ways and Means Committee that urged the president to tailor the tariffs so U.S. companies can keep trading with their foreign partners.