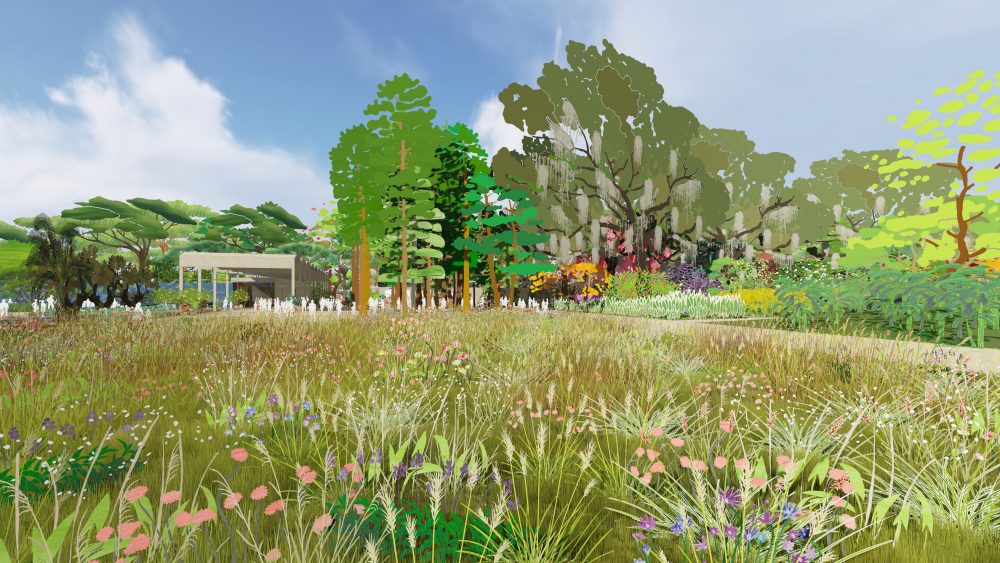 Houston will soon transform a city-owned golf course into a new botanical garden. Mayor Sylvester Turner describes the project as "a long-term investment in Houston tourism."
The nonprofit Houston Botanic Garden raised more than $21 million to lease the Glenbrook Park Golf Course, located along Sims Bayou southeast of downtown. The city itself is putting no money towards the project, but the land it is contributing has an estimated value of $50 million. The first phase of construction will begin in 2019, and the garden will open to visitors the next year.
"In 2020," said Mayor Turner, "Houston will welcome a beautiful botanic gardens that will be a cultural destination that will rival the gardens of other major cities and another jewel in Houston's park system."
Houston is one of only two major U.S. cities that doesn't have its own botanical garden, the other being San Jose.
The golf course will close April 1, so the garden can remodel the clubhouse into an educational facility by the summer. Also starting in April, Trees for Houston will partner with the garden to install a tree farm.
Editor's Note: In the audio version, we said that the City of Houston is putting $50 million toward the garden's development. As we clarify above, this $50 million is the estimated value of the city property being used for the project, not a cash investment.