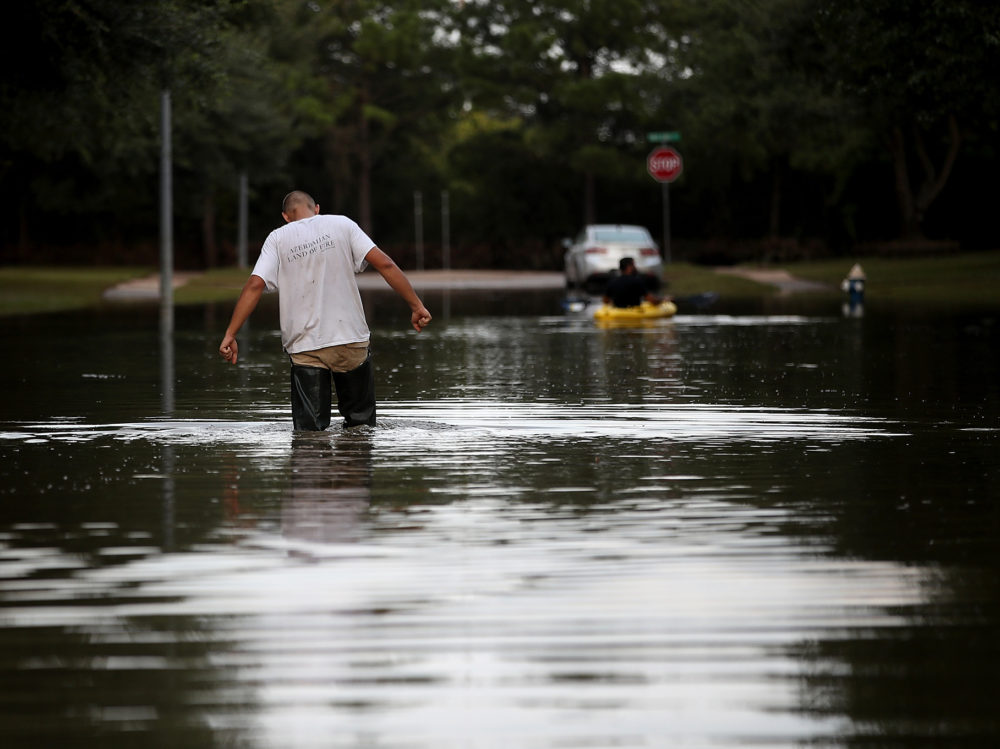 Nearly three times as many people are at risk for serious flooding than was previously thought, according to new flood plain research from the University of Bristol in the United Kingdom.
Researchers there say nearly 41 million Americans are in a 100-year flood zone. That's 28 million more than FEMA estimates.
In the audio above, Oliver Wing, the lead author of the study, tells Houston Matters producer Maggie Martin that the current methods to predict who's at highest risk for flooding are outdated, with some of the maps dating back to the 1970s.
"We know that hundred-year flood plain will not be the same in the 1970s as it is today," Wing said.
He says American flood plain maps should be updated because a lot of decisions are made based on whether or not a particular property is located within a flood plain. Wing said the line delineating what's inside and what's outside the flood plain is arbitrary, and that plenty of development happens just outside the line. But those properties are not really any safer than being just inside the line. In other words, surging flood waters don't care about theoretical boundaries.
"Your risk reduction from being just out of that flood plain is virtually negligible compared to being just within it," he said. "So, I think it's certainly problematic treating it as a binary issue — that there is no inside or outside a flood plain."
Wing says he can't tell officials in the United States how they should use this new information but only that he thinks it should be used.
"If this research serves to make Americans more aware of their flood risk, then that can only be a good thing," he said.