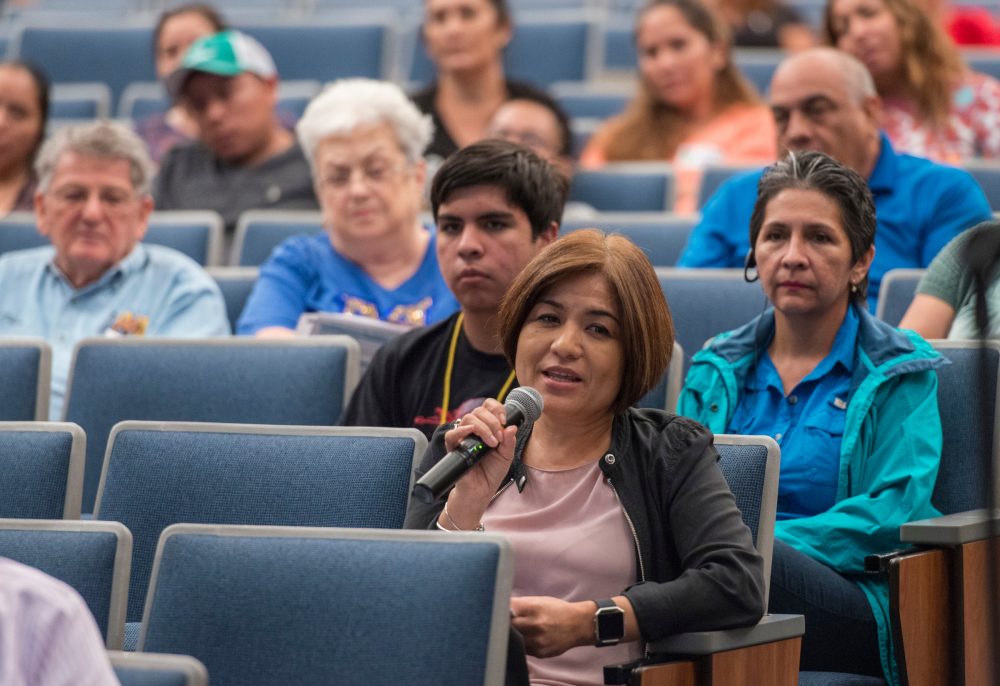 Since Houston ISD's Superintendent Richard Carranza announced this week he's leaving for a job in New York, local leaders and education advocates have started to build their own wish list of what the district needs in its next superintendent.
In fact, the last time the HISD board of trustees searched for a new superintendent in 2016, they came up with a profile based on what community members wanted.
Zeph Capo with the Houston Federation of Teachers said that's a good place to start this time around.
"That was somebody who actually listened to grass roots, who understood the challenges of schools on both side of (Interstate) 45, someone who led beyond test and punish policies," Capo said, adding it led the board to hire Carranza.
Others want to see someone with a long-term vision and the commitment to see it through.
"And I think that includes giving consideration to business leaders and others who may have innovative ways of coming up with a solution," said Laura Murillo, president and CEO of the Houston Hispanic Chamber of Commerce. "We have to get this right. We must get this right."
The HISD board is expected to decide how it wants to proceed at its meeting Thursday. Earlier this week, Board President Rhonda Skillern-Jones said that they were considering three possibilities: name an interim superintendent and conduct a search; post the job immediately; or postpone the search for a few months and have a longer-term interim leader.
Ben Becker, a parent advocate, said that the school board should consider internal candidates for the job.
"It might not get as much press attention to hire from within, but if you were really focusing on the kids in our HISD schools, would you not take advantage of that talent that knows them best?" Becker said.
He added that before defining a wish list for the next leader, he believes HISD board needs to define its vision and goals more, such as what does it mean by "equity."