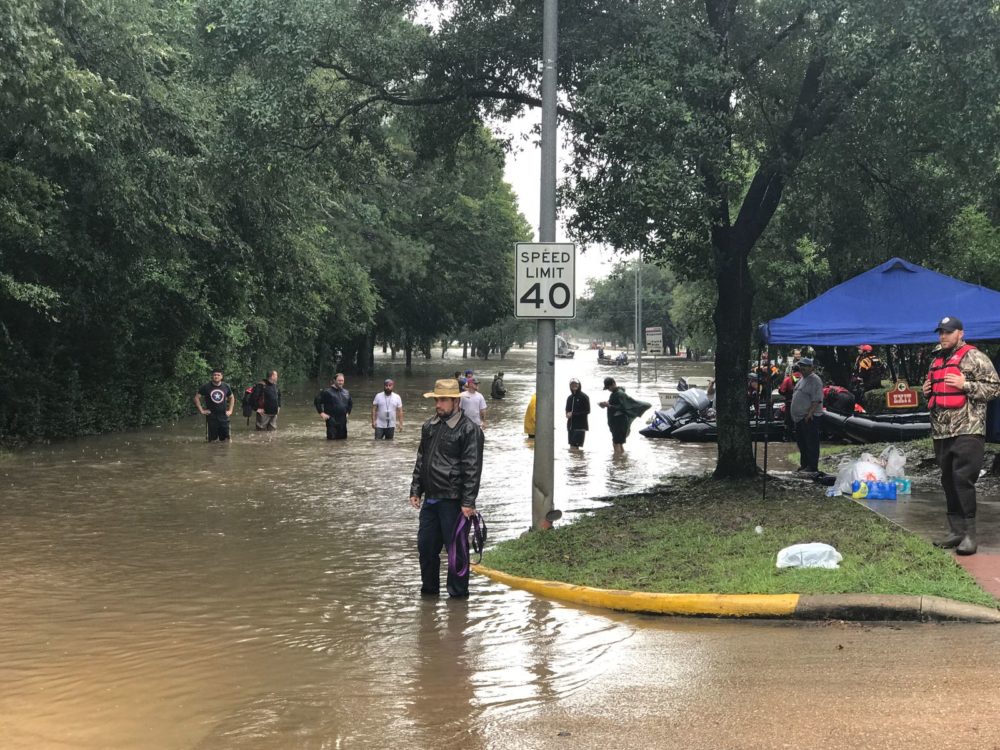 Houston has been awarded $9.4 million to install red warning lights and high-water sensors in 40 flood-prone traffic intersections as recovery continues from Hurricane Harvey.
Mayor Sylvester Turner on Tuesday announced the federal grant. The city, the Texas Department of Transportation and Harris County will also help fund the more than $14 million project.
Harvey made landfall in South Texas last August. Torrential rain swamped parts of Houston.
Thousands of residents evacuated. Numerous vehicles were abandoned in high water. A Houston police officer drowned when his patrol car was trapped in a flooded highway underpass.
The upgraded sites will have red-light warnings, backup generators and batteries, plus guided wave sensors. Most of the intersections now have yellow warning lights. The new sensors will add high-water warnings to electronic traffic signs.