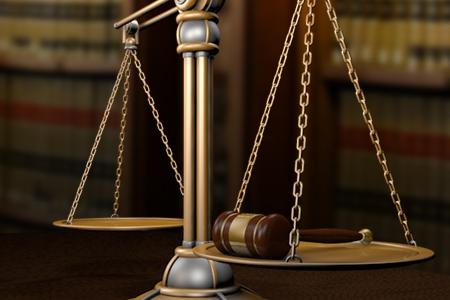 Two judges at the center of Harris County's bail bond lawsuit are calling on county leaders to settle. The U.S. 5th Circuit Court of Appeals recently upheld a lower court ruling that the county's bail system discriminates against poorer defendants.
Indigent defendants are forced to stay in jail for days, even weeks, if they can't afford bail. Often the only way out for them is to plead guilty. Harris County has already spent $6 million fighting the lawsuit.
"The most conservative appellate court in this country, strict constitutional conservatives, have said that this practice that we are doing is unconstitutional," said Judge Darrell Jordan, one of the defendants in the lawsuit.
Jordan told County Judge Ed Emmett and county commissioners that fighting the suit had already cost Harris County $6 million in legal fees. "I'm asking that you all cut this last check, fire these $6 million lawyers, let the County Attorney's office come, and we all sit down and work out a settlement."
Jordan's co-defendant, Judge Mike Fields, urged Emmett and the commissioners to "use every tool in your arsenal to help us settle this lawsuit." Fields added, "Our county needs to settle this for financial reasons, and our public needs it settled for reasons of good governance and confidence in the criminal justice system."
Judge Emmett said he's willing to settle on the basis of the 5th Circuit's ruling, but said plaintiffs haven't responded to offers to talk.