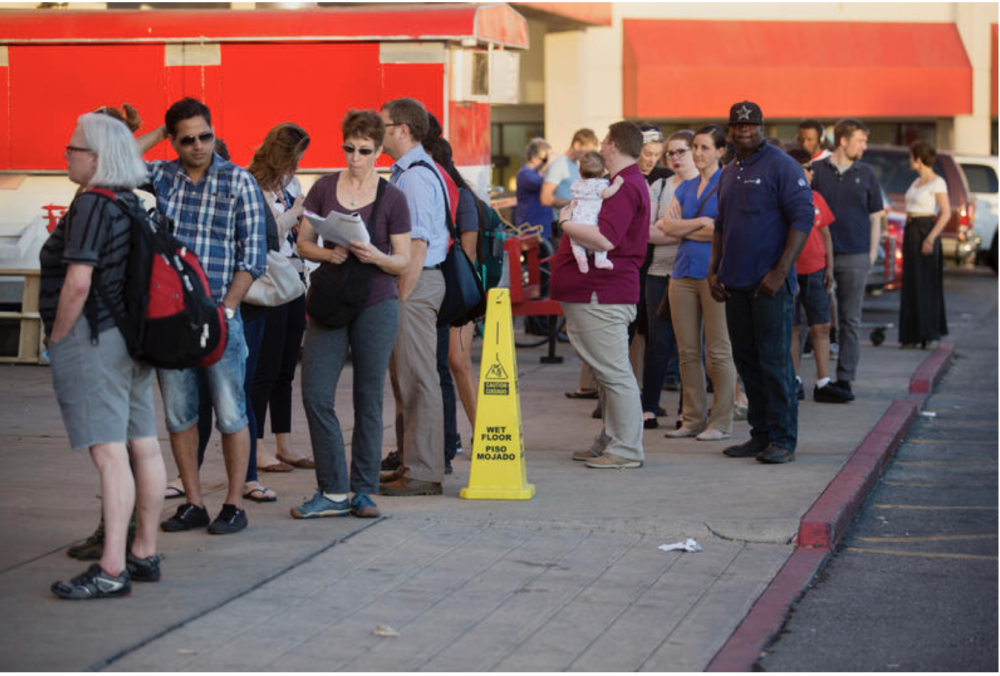 On the latest episode of Party Politics: Texas Edition, co-hosts Jay Aiyer and Brandon Rottinghaus get into the politics of the week in Texas:
Early voting numbers indicate Democrats are showing up at the polls
Texas Tribune latest political poll with UT
Austin says ok to paid sick leave
Texas GOP – getting 90% of the money
Then Brandon and Jay talk about the State races, land commissioner, agricultural commissioner, Senate District 17 and House District 134. Don't forget to check out our national episodes of Party Politics too, by downloading them on Apple Podcasts or wherever you get good podcasts. Tweet us your questions to #PartyPoliticsPod or email partypoliticspod@houstonpublicmedia.org.
Party Politics is produced by Edel Howlin and Todd Hulslander is the audio engineer.