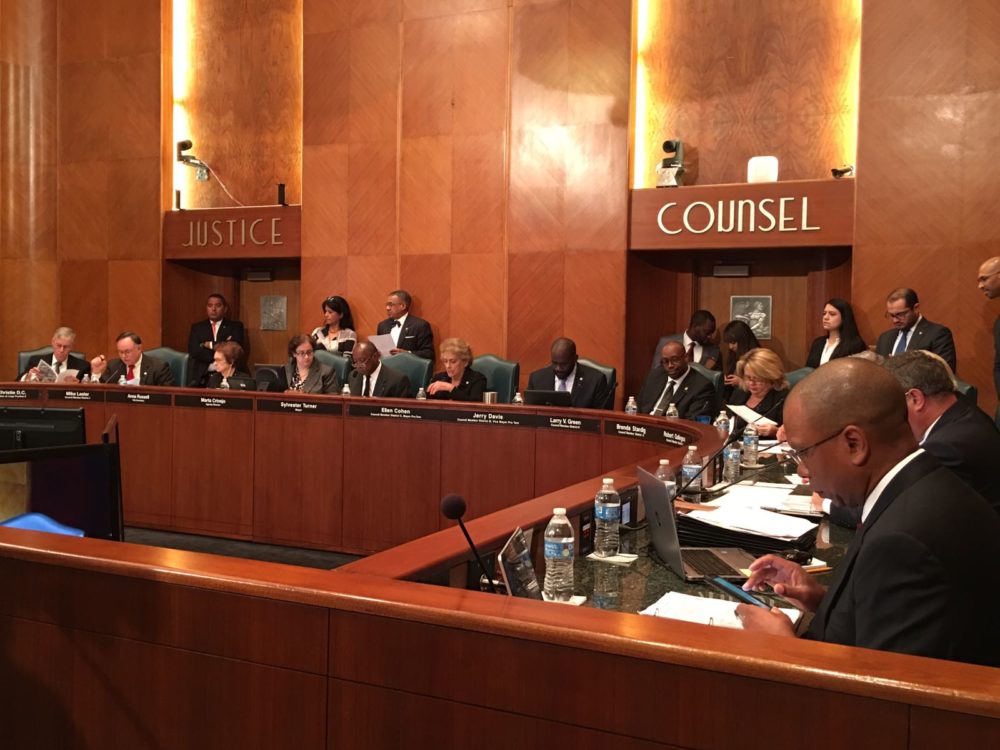 New post-Harvey rules for home construction are moving closer to a vote at Houston City Council. The public comment period for the ordinance, known as Chapter 19, runs through March 5. The vote is scheduled for March 21.
The ordinance, known as Chapter 19, would set the 500-year floodplain as the minimum standard for new home construction. It would also require new homes be built up to two feet above ground. The current code only requires property be built one foot above the 100-year floodplain.
Mayor Sylvester Turner said the rule could affect major renovation of existing homes, "but by and large, Chapter 19, the proposal only applies to new construction and not to existing homes, and we're trying to do everything we can to kind of minimize any additional cost. But it is important for us to build a stronger and a much more resilient city."
Turner had hoped to put the ordinance before City Council for a vote this week. But when the matter came up before the Transportation, Technology, and Infrastructure Committee, Council Members Brenda Stardig (District A) and Dave Martin (District E) insisted on a delay to allow more time for public comment.