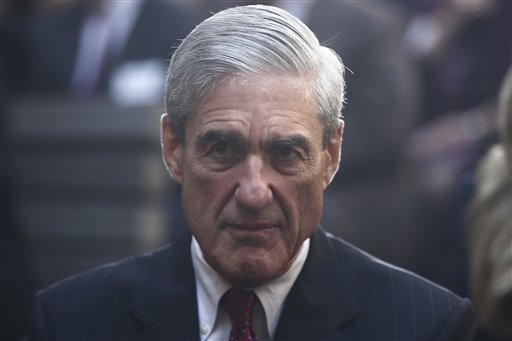 The special counsel investigating Russian interference in the 2016 election has charged an attorney with lying to federal investigators about his interactions with a former Trump campaign official, according to court papers made public Tuesday.
Alex van der Zwaan, who worked at the law firm Skadden, Arps, Slate, Meagher & Flom until he was fired last year, appeared at court later Tuesday at a plea hearing.
The charge does not involve election meddling or relate to the Trump campaign's operations. It stems from a part of the special counsel's investigation into Paul Manafort, Trump's former campaign chair, and Rick Gates, a former campaign aide and longtime business associate of Manafort.
Manafort and Gates are accused of directing a covert Washington lobbying campaign on behalf of pro-Russian Ukrainian interests. The lobbying effort was part of political consulting work that Manafort and Gates carried out before they joined the Trump campaign.
Gates and Manafort were indicted last year and accused of conspiring to launder millions of dollars they earned from political consulting work in Ukraine. Both have pleaded not guilty.
Van der Zwaan is accused of lying to investigators about his interactions with Gates during an interview with the FBI late last year, according to the charging document filed in federal court in Washington. David Mills and Laura Grossfield Birger, attorneys for van der Zwaan, did not immediately return email and phone messages Tuesday afternoon.
Van der Zwaan's plea hearing Tuesday comes on the heels of an extraordinary indictment from special counsel Robert Mueller last week that charged 13 Russian individuals and three Russian companies in a hidden social media effort to meddle in the 2016 U.S. presidential election by denigrating Democrat Hillary Clinton and boosting the chances of Trump.
According to the court filing, prosecutors say van der Zwaan lied about his role in the production of a report on the trial of former Ukrainian Prime Minister Yulia Tymoshenko. She is a political foe of former Ukrainian President Viktor Yanukovych, whose political party was a client of Gates and Manafort.
Van der Zwaan is accused of lying during an interview with prosecutors and FBI agents on Nov. 3, 2017, about the timing of his last communication with Gates and an unidentified person described as "Person A."
Van der Zwaan told investigators that he last texted with Gates in mid-August 2016 and his last contact with Person A was in 2014 when he discussed the person's family. But prosecutors say that wasn't true.
In fact, they say he had discussed the Tymoshenko report with Gates and Person A in September 2016 during a phone call that he surreptitiously recorded. They also say Van der Zwaan deleted emails sought by the special counsel's office including one between him and Person A from September 2016.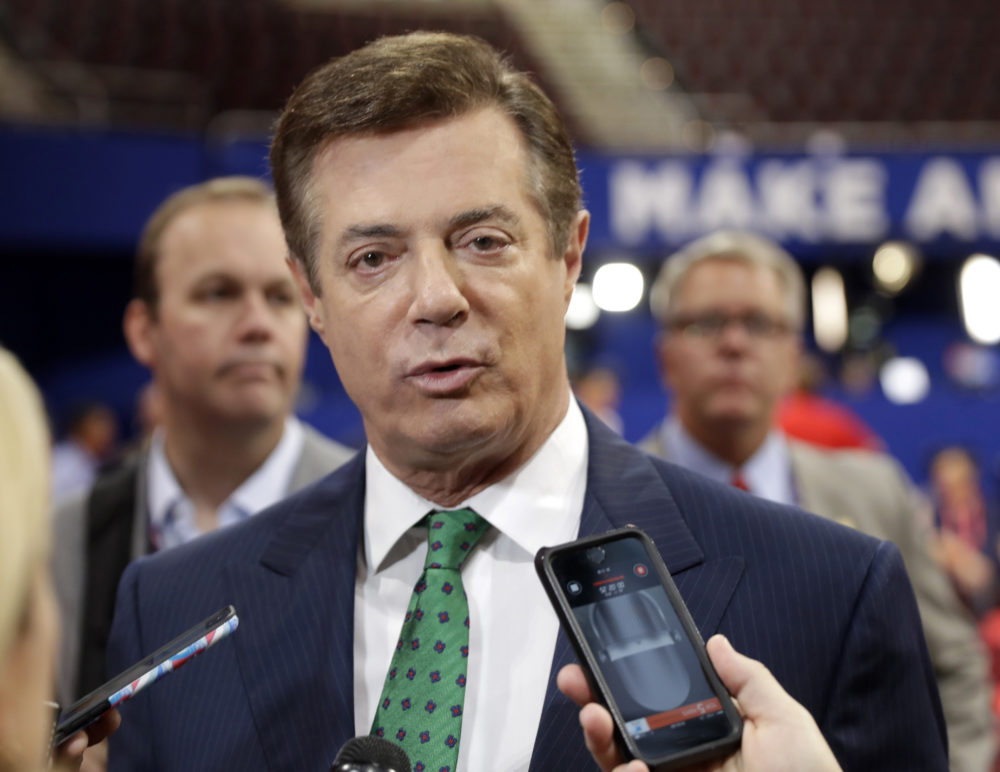 The Tymoshenko report was cited in the 12-count indictment against Manafort and Gates. It accuses the two men of acting as unregistered lobbyists in connection with the rollout of the report, which was commissioned by the Ukrainian government. According to the indictment, Manafort and Gates "used one of their offshore accounts to funnel $4 million to pay secretly for the report."
The report was authored by the law firm, Skadden, Arps. Van der Zwaan's now-defunct LinkedIn page lists him as an associate in the London office of the law firm.
On Tuesday, Skadden Arps released a statement saying it had fired van der Zwaan last year. The firm said it "has been cooperating with authorities in connection with this matter."
It did not say what led to the firing. The charging document notes that the emails van der Zwaan is accused of deleting and withholding from the special counsel's office were also sought by the law firm, which is referred to as "Law Firm A."
Last year, van der Zwaan married the daughter of Ukrainian-Russian billionaire German Khan, according to the Russian editions of Forbes and Tatler magazines.
The lavish wedding to Khan's daughter, Eva, was held at Luton Hoo, a historic mansion-turned golf hotel outside London. The three-day event included a Russian party complete with a Cossack choir and guests dressed in Russian folk costumes, according to the magazines.
Khan, who was born in Kiev, shares control of Russia's biggest financial and industrial investment conglomerate, Alfa Group, with fellow billionaires Mikhail Fridman and Alexei Kuzmichev.
Forbes estimates Khan is worth $10 billion.