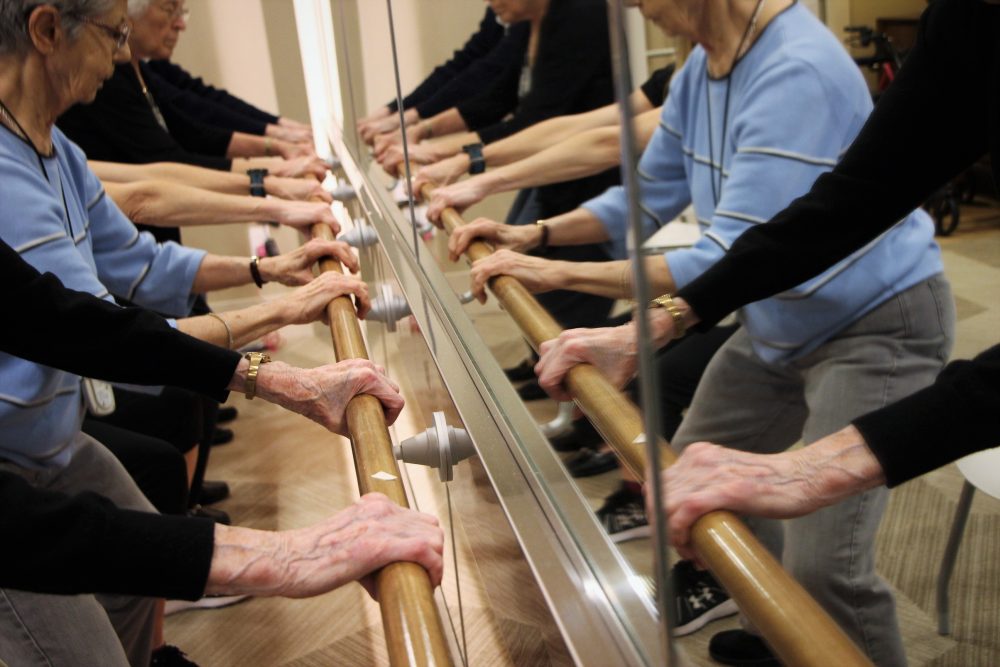 The oldest Baby Boomers are now 72 years old. And just as Boomers changed things in decades past, they're doing it again as they grow old. In Houston, they're redefining what we used to call "senior living." And some seniors are already trading in daytime TV and bingo for "chair yoga" classes and iPads.
Marilyn Oliver, 89, took 83 exercise classes last month. She was crowned "Fitness Resident of the Month" at Avanti Senior Living, in Cypress, and she said she often takes several exercise classes... a day.
"What I hate about that exercise, the worst part is, we stand in front of the mirror, and I see all my bags, and I see my thin hair, and I think 'Oh, gosh,'" Oliver joked. And she shares that sense of humor during the residential happy hour, which is held, every day at 4:00 p.m.
Avanti is a senior assisted living community, resembling more of a boutique hotel than a place to watch soap operas and play Bridge.
Lori Alford, Avanti Senior Living's co-founder and chief operating officer, said their tagline is "We Are Making Senior Housing Sexy." She said she's seen a cultural shift reshaping senior assisted living, and there's a need to invest in marketing toward the aging Baby Boomers.
"The 'Silver Hair Tsunami', that's really what we reference them as," said Alford. "Because they're coming. And a huge number. They have different standards, they have different wants. And we have to modify to what that looks like." That includes doing things like providing residents with iPads and offering services like massages and an in-house salon.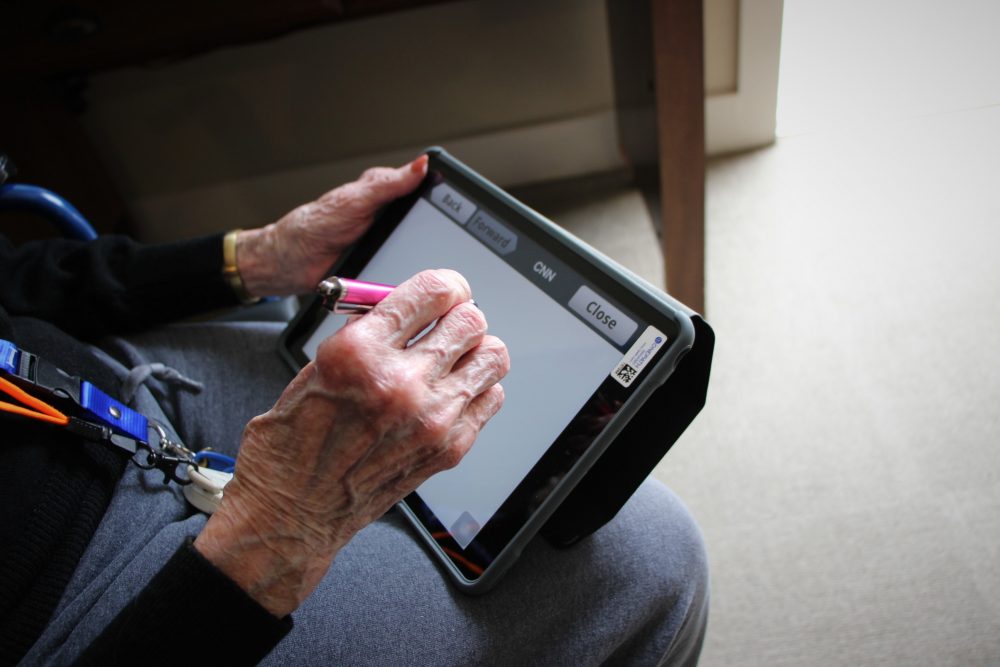 According to the Harris County Area Agency on Aging, the number of adults 65 and older is projected to grow to 16% of the Harris County population in less than 30 years. And Alford said if senior assisted living centers want to keep up with consumer demand, they should start viewing themselves as a service industry, rather than only a form of health care.
"The folks that we're serving today: they're a little bit more cultured, they're a little bit more 'foodie' kind of folks. And they expect service, in a hospitality way. And so, I think it's causing our industry to kind of evolve. And 20 years from now, the customer will be even that much more demanding." For example, Alford says cafeteria-style food doesn't cut it anymore, and that's why their food service is modeled more like a restaurant.
Consider what the Texas State Long-term Care Ombudsman and the Assisted Living Ombudsman hear from residents of care-facilities statewide: the most complaints last year were about the quality, quantity, and variety of... food.
10 Most Frequent Assisted Living Complaints: 2017
1. Food service: quantity, quality, variation, choice
2. Building cleanliness, pests, housekeeping
3. Information regarding rights, benefits, services, the resident's right to complain
4. Medications: administration or organization
5. Dignity, respect, poor staff attitudes
6. Failure to respond to requests for help, including call light
7. Environment, air temperature, water temperature, noise
8. Odors
9. Activities: availability, choice, appropriateness
10. Staff unresponsive, unavailable
Dr. Vaunette Fay, a professor specializing in geriatric care at the Cizik School of Nursing at UT Health in Houston, said facilities that have been in existence for a while are having to upgrade the things they are offering.
"In the past probably five, maybe even ten years, we've seen a real growth in the number of communities that are designated as senior living," Fay said. And along with that growth comes new ways to help residents in their daily lives.
"Memory care is a growing need," Fay said. "As we live longer, there are more folks that are diagnosed with Alzheimer's, or other dementias. And so they need the care and support. Many live at home with a loved one, but at some point that may become not possible, for them to stay at home."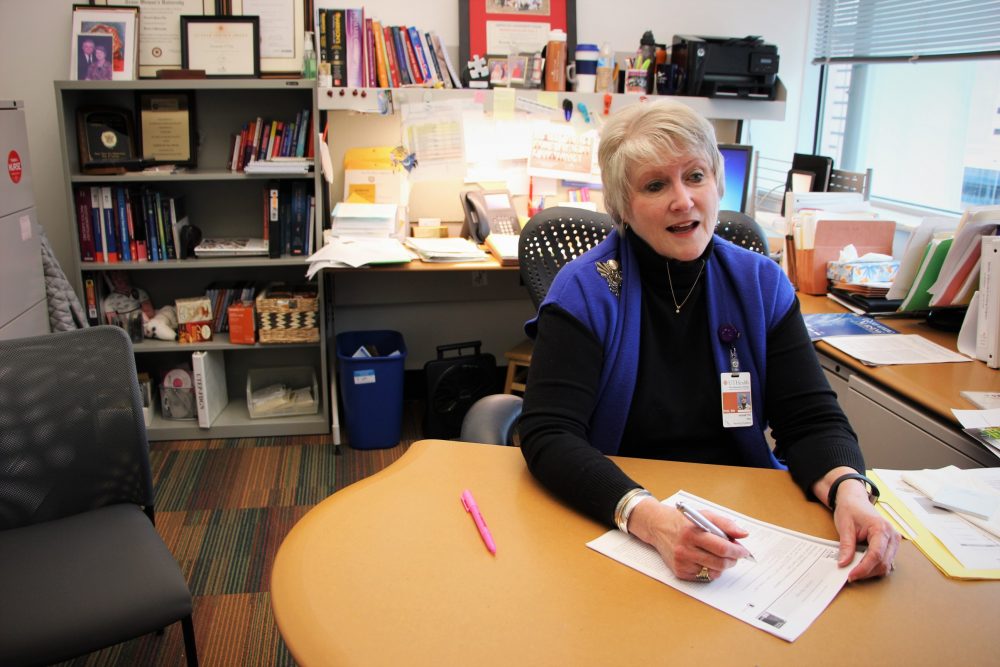 Fay said up-and-coming technology is also proving useful in these communities; like subtle monitoring devices to provide a level of safety, without being intrusive or confining. Especially since this aging "Me Generation" wants the same lifestyle they've pretty much always had.
"There's a real move toward 'smart' homes. And it's one of those things where it's not real obtrusive monitoring, and it doesn't tend to interfere with your independence," said Fay. "It's that safety level of notifying somebody your patterns are different. Like, my normal pattern is when I get up is: I turn on the coffee, I go to the bathroom. And, if those things don't happen, or they're outside the parameter of what's usual for me, then somebody at the facility can be notified, so they can go check."
According to a U.S. News and World Report survey, Baby Boomers control 70% of all disposable income in the United States; making them a dominant force in the marketplace. Almost 60% of that cohort said one of their top financial concerns was how to fund their retirements. And those who have already retired say you'll need to save to afford the kind of lifestyle found in some active communities.
And Marilyn Oliver, the resident at Avanti Senior Living in Cypress, said it's not cheap. After all, it costs a minimum of $3,900 dollars to live there.
"It takes everything we have for me to live here," said Oliver. "A lot of my friends can't afford to live in a place like this. One of my friends in church, she's living with her son now. And she wanted to live over here, and he lives down near Galveston. But she couldn't afford to live in any place over here. And there are some places that aren't so expensive, but they are a year wait to move in.... I think it's much harder because they don't have a choice, they're stuck at home."
Her advice? "Save your money kids," she said, with a laugh. "It's going to be expensive when you get to be this age."