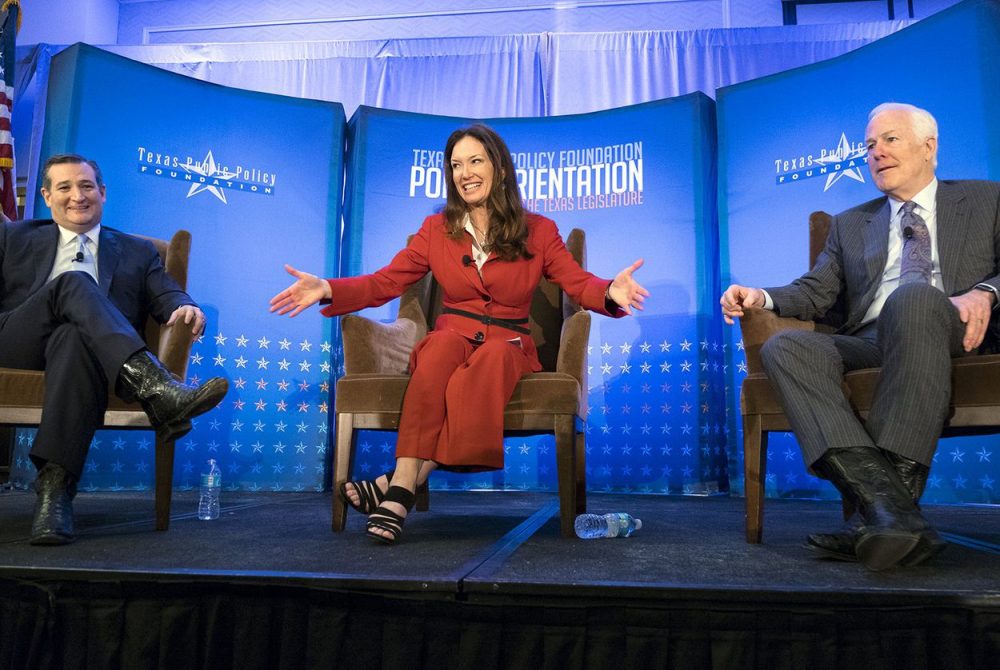 Brooke Rollins, the CEO and president of the Texas Public Policy Foundation, is leaving to join the White House.
Rollins, who has led the Austin-based conservative think tank for 15 years, is taking a job in the White House Office of American Innovation — which is led by Jared Kushner, President Donald Trump's son-in-law and senior adviser.
"Brooke is an exceptional and visionary leader who has had a tremendous impact on Texas and the direction of this nation," Kevin Roberts, TPPF's executive vice president, said in a statement Friday. "We are enormously proud to have her serve the president in the White House Office of American Innovation. In no uncertain terms, she is the right person for the job."
Earlier Friday, the Washington Post reported that Rollins will replace Reed Cordish, who is stepping down as assistant to the president in the Office of American Innovation.
Rollins has led TPPF since 2003, when she joined the think tank after working for Rick Perry, who was then the Texas governor and now serves as U.S. energy secretary.
Since Trump's election, Rollins has built a close relationship with the White House — particularly the Office of American Innovation, which has teamed up with TPPF to push criminal justice reform. In a statement provided by TPPF, Kushner said Rollins is "well prepared to continue executing on our key initiatives."