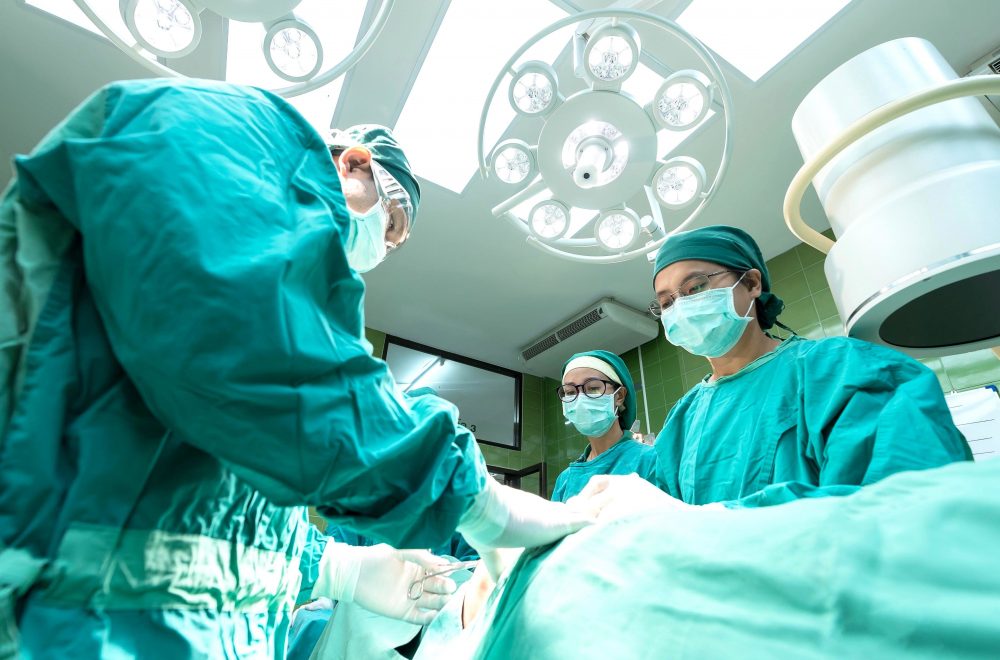 After years of working for cardiologists and vascular surgeons, Jane Poston held her own broken heart in her hands Thursday morning, literally.
The Fort Worth Star-Telegram reports and, yes, her hands were shaking a little.
"I didn't want to die," the 62-year-old Bedford heart transplant recipient said at Baylor University Medical Center in Dallas. "It's such a wonder to hold your own heart."
The meeting was part of "Heart to Heart," possibly one of the more unique hospital programs in the United States. Since 2014, Baylor's downtown hospital has invited about 100 heart transplant recipients to return and hold their former heart and view the damage they did to it. The patients also get education on how to care for their new heart.
Over 6 million people a year suffer from heart failure and about 2,200 receive a new heart, according to statistics shared by Baylor.
Dr. William Roberts, 85, executive director at Baylor Heart and Vascular Institute, hosts the 45- to 60-minute program, which many times includes several patient family members. Clinical coordinator Saba Ilyas is in charge of getting the former heart ready.
"Many people are just in awe of holding their former heart," hospital spokeswoman Susan Hall said.
The reunion for Poston and her old heart started out nicely, but the organ caused her pain the last time she had it in her body.
Born in Covington, Kentucky, Poston spent her young life in Pensacola, Florida, and moved to Texas in 1989 with her husband. She was healthy for years, but she had two cousins die from heart problems and her mother suffered a massive heart attack at the age of 60.
During those years, Poston was immersed in the cardiac world, working as a business office manager or a medical secretary for an office of cardiologists and vascular surgeons.
"I had no history of coronary artery disease, no high blood pressure and no high cholesterol," Poston said.
But that all changed in 2010 on a trip to the Grand Canyon. She became dizzy, nauseous, vomited and would briefly pass out. One night while in Flagstaff, Arizona, she had trouble breathing.
"It felt like someone had placed five cinder blocks on my chest," she said.
Poston and her husband made back to Bedford where she got worse and ended up at Texas Health Harris Methodist Hospital H-E-B in Bedford.
She was diagnosed with arrhythmia, and despite three pacemakers and loads of medications, her condition got worse. By 2012, she was suffering from congestive heart failure.
"It was a death sentence," she said. "I had been around enough heart doctors to know what that meant, but my prayer then was that I wasn't ready to go."
Poston also prayed that another cardiologist would take her case, and those prayers were answered by Dr. Susan Joseph.
"She held my hands during our 45-minute meeting," Jane Poston said. "And I remember she told me, 'I will take your case and I will never give up.'"
A heart transplant was recommended, and three surgeons spent 12 hours performing the surgery in September 2016. Her new heart had hepatitis C, but doctors later treated it.
On Thursday, her former heart lay on a table, sliced into several pieces after an autopsy. The 309-gram organ was a rather yellow color from the formaldehyde.
Roberts, the host of the meeting, told Poston that the autopsy indicated her heart had developed sarcoidosis, an inflammatory disease that could affect many areas of the body.
Near the end of the program, the doctor handed Poston her former heart, and she seemed eager to hold the organ that had given her life for so many years.
She was also full of emotions.
The doctor reminded Poston of the statistics.
"You are very special," the doctor said. "It puts an obligation on you to take care of yourself."
Poston nodded.
"I will," she said.