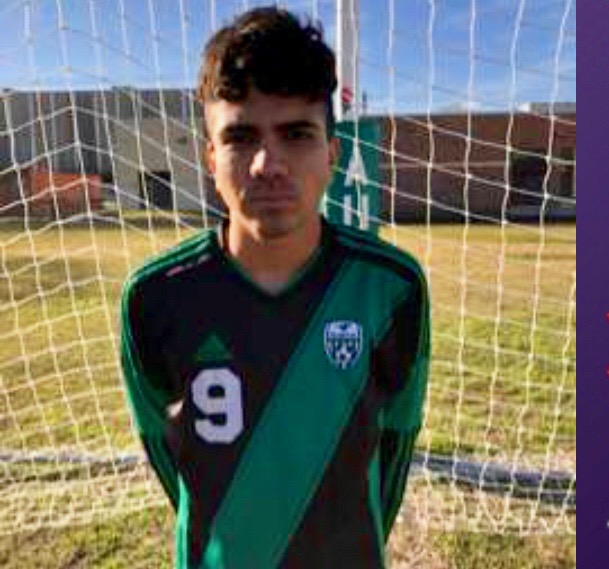 The immigration attorney for Dennis Rivera-Sarmiento, a 19 year-old undocumented immigrant from Honduras who is currently at risk of deportation, asked Thursday for help from the Houston Independent School District (HISD).
Brandon Roche, the immigration attorney who is representing Rivera-Sarmiento, said during a conference call organized by United We Dream his client was defending himself during a January 30th altercation near Austin High School after which he was arrested and subsequently turned to the custody of U.S. Immigration and Customs Enforcement (ICE).
Roche said HISD, whose police department originally arrested Rivera-Sarmiento, should investigate the incident and inform ICE.
Angie Junck, supervising attorney with the Immigrant Legal Resource Center, agreed with Roche on what HISD can do and commented there are processes in which the school district can look into supporting Rivera-Sarmiento's ability to even get legal relief from deportation "because he's been a victim of a hate… hate crime or racial slurs as well."
HISD responded to a rally held Wednesday at Austin High School because of Rivera's detention and said in a statement it is committed to educating every student regardless of their immigration status.
After being bullied for being undocumented, Dennis was failed by his school system and police department and now finds himself in ICE Detention.

Sign this petition and call ICE to demand he be released – he deserves to be back at school: https://t.co/IbFsgkK7D5 #FreeDennis pic.twitter.com/7T44ZhSx0D

— United We Dream (@UNITEDWEDREAM) February 15, 2018
ICYMI, Hundreds of students from Austin HS in Houston walked out in protest of their classmate, Dennis, who because the school and police department failed him now finds himself in ICE Detention. #FreeDennis

Sign the petition: https://t.co/IbFsgkK7D5 https://t.co/ed7jdZ8jsm

— United We Dream (@UNITEDWEDREAM) February 15, 2018
ICYMI, Hundreds of students from Austin HS in Houston walked out in protest of their classmate, Dennis, who because the school and police department failed him now finds himself in ICE Detention. #FreeDennis

Sign the petition: https://t.co/IbFsgkK7D5 https://t.co/GAMUIochJ1

— United We Dream (@UNITEDWEDREAM) February 15, 2018