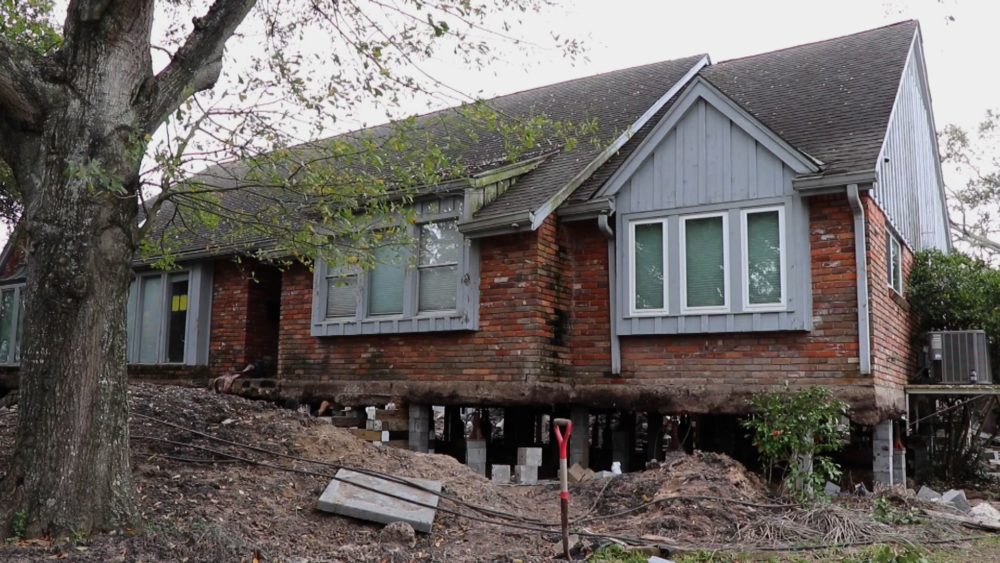 The City of Houston is considering changing regulations for new construction within Houston's floodplains.
The City is looking to revise its Chapter 19 floodplain ordinance. The current ordinance only applies to property located in the 100-year floodplain and requires new structures in that zone to be built at least one foot above the 100-year flood level.
The proposed revisions would apply to property in a larger area — the 500-year floodplain. The draft of the proposed new ordinance does not specify how high new structures within that area would have to be built above the 500-year flood level. However, Public Works Director Carol Haddock tells Houston Matters producer Maggie Martin that city leaders are discussing making that requirement two feet.
The 100-year floodplain is land that is predicted to flood during a once-in-a-100-year storm, which has a 1 percent chance of occurring in any given year. The 500-year floodplain has a 0.2 percent chance of occurring.
The proposed changes would only apply to new construction happening in those areas and would not apply to those currently living in their homes, Haddock said.
The matter was discussed this week at Houston City Council, and, in the audio above, Haddock explains the proposed changes and who they might affect.
Public input on the revisions can be given until Monday, Feb. 19, at 5 p.m. through an online survey, by emailing pwe.director@houstontx.gov, or by contacting your local City Council Member.