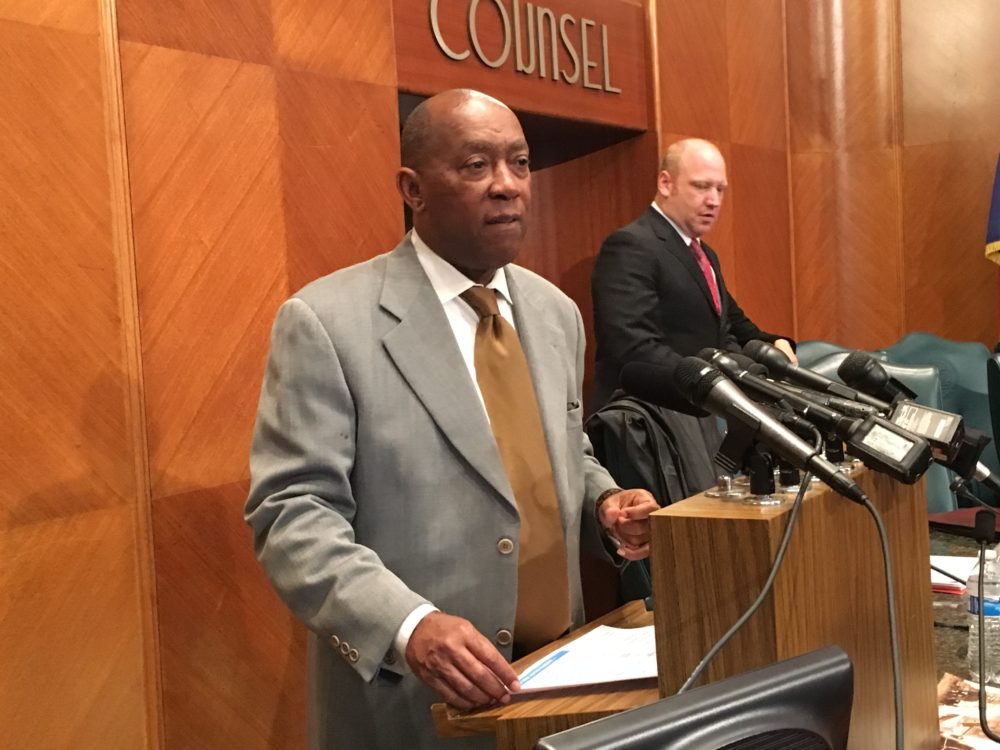 Houston Mayor Sylvester Turner calls new pledges of federal disaster relief "a step in the right direction." He says it will take time for the Harvey aid to reach Houston. Meanwhile, the city is doing what it can to prepare.
Mayor Turner says the city has two top priorities for the money when it arrives. One is keeping homeowners out of harm's way. That includes a voluntary buyout program for those who live deep in floodplains. The other is repairing flood-damaged city property.
"We've estimated as much as $2.5 billion in damage to city assets and infrastructure," says Turner. "We're working with FEMA to complete surveys and inspections of the damage and have identified over 5,000 repair items, ranging in scale and complexity from simple roof repairs to potential relocation of city buildings."
Houston's municipal courts top the priority list, according to city recovery czar Marvin Odum. The Central Municipal Courts Building sits on low-lying ground in downtown Houston, close to Buffalo Bayou. It's flooded several times over the past 25 years.