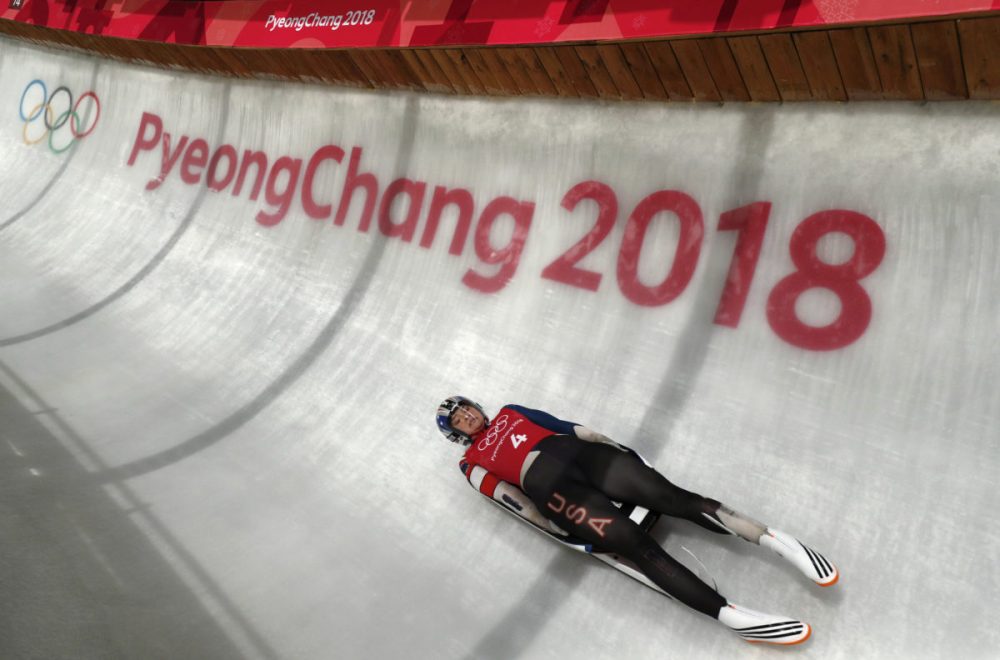 After the first weekend of the Winter Olympic Games, we have an early leaderboard: Norway leads the medal count with a total of nine so far. Germany, Netherlands and Canada are tied in second place with seven medals each. And in third, with four medals, is the United States.
Here are some of the recent highlights as the first full week of events begins.
America wins big in snowboarding.
Redmond Gerard, 17, won the first gold medal for the United States in Pyeongchang in Sunday's men's snowboarding slopestyle final.
"I just told myself that I want to land a run and I was a little bummed on my first two runs because I fell a couple of times. I'm just so happy that it all worked out," said Gerard, the youngest athlete ever to medal in Olympic snowboarding, as well as the youngest male American to win a Winter Olympics medal since 1928.
Jamie Anderson of South Lake Tahoe, California, claimed gold in slopestyle, making her the first female snowboarder to win two Olympic gold medals.
"I had a lot of pressure and I'm so proud of myself," Anderson, 27, said after solidifying first place. "I wanted to do a double nine on my first run and I went for it and realised I wasn't going to clear the jumps. Thankfully somehow I connected with my lion power and found [my] feet."
Four Americans competed in the women's halfpipe and all landed in the top 12, qualifying Team USA for Tuesday's finals. Chloe Kim, age 17, leads the competition. Her teammates Maddie Mastro, Kelly Clark and Arielle Gold will also compete in the finals.
.@chloekimsnow takes the top qualifying spot in halfpipe with a huge score! And @maddie_mastro, @thekellyclark AND @arielletgold all nail spots in tomorrow's medal round! 🇺🇸 #olympics pic.twitter.com/YyX2l6v6uD

— U.S. Ski & Snowboard Team (@usskiteam) February 12, 2018
U.S. kicks off its skating program with a bang.
In his Olympic debut, Adam Rippon placed third in the team men's free skate. Mirai Nagasu became the first female American to land a triple axel and just the third woman to land the trick in the Winter Olympic Games. The score marked Nagasu's international career-best, 137.53 points, and put her in second place in the ladies' free skate competition. In all, the United States finished in third to claim the bronze in the team event behind Canada, which took the gold, and Olympic Athletes of Russia with silver. Alina Zagitova, a 15-year-old representing OAR, broke an all-time record with her score of 158.08.
Up next is Wednesday's pair skating short program (keep your eyes peeled for married couple Alexa Scimeca-Knierim and Chris Knierim, who take the ice on Valentine's Day).
An American luger makes history.
The women's single run competition kicks off Monday, followed by a medal ceremony on Tuesday.
That follows Sunday's historic men's competition, when Chris Mazdzer became the first U.S. luger to medal in men's single at the Olympic Winter Games — an impressive feat given the 29-year-old underwent shoulder surgery in April 2016. Felix Loch, a two-time gold medalist, was expected to win his third in singles luge. But after a disappointing run, the German athlete placed fifth, throwing away his chances of making history with three of the coveted top medal. Austria's David Gleirscher took gold and Johannes Ludwig came in behind Mazdzer to win bronze for Germany.
What else to watch for:
A preliminary round Tuesday features the Olympic Athletes of Russia head to head with Team USA. The U.S. women are looking to continue their streak after a Sunday win over Finland.
Tuesday features seven medal ceremonies in all. Two of them are up for grabs in cross-country skiing, in the ladies' and men's sprint classic. The men's alpine combined skiing will have its medal event as well. In mixed curling doubles, a coed event added to the Winter Olympics for the first time this year, Canada and Switzerland will battle for the gold. And on Tuesday morning, Russia and Norway compete for the bronze.