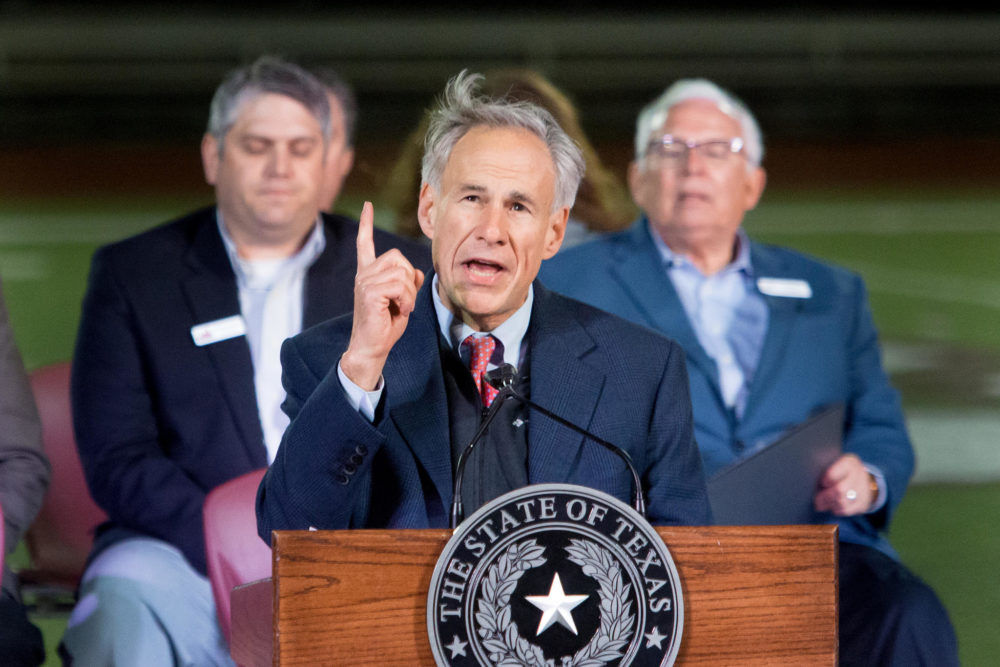 This week's Party Politics: Texas Edition, co-hosts Jay Aiyer and Brandon Rottinghaus talk about a busy week in Texas political news:
Governor Greg Abbott presents a new plan around human trafficking and using the Texas Rangers to deal with sexual misconduct in the legislature

Some Texas prisons have reached a deal on getting A/C
The Texas ethics committee publishes worst offenders for not paying fines

Agricultural Commissioner Sid Miller is in hot water…again
Then they talk about just who is challenging Texas Governor Greg Abbott's position on both the Republican and Democratic side. As always, don't forget to check out our national episodes of
Party Politics,
too. You can download them on Apple Podcasts or wherever you get your podcasts. Tweet us at #PartyPoliticsPod or email partypoliticspod@houstonpublicmedia.org.
Party Politics is produced by Edel Howlin and Todd Hulslander is the audio engineer.