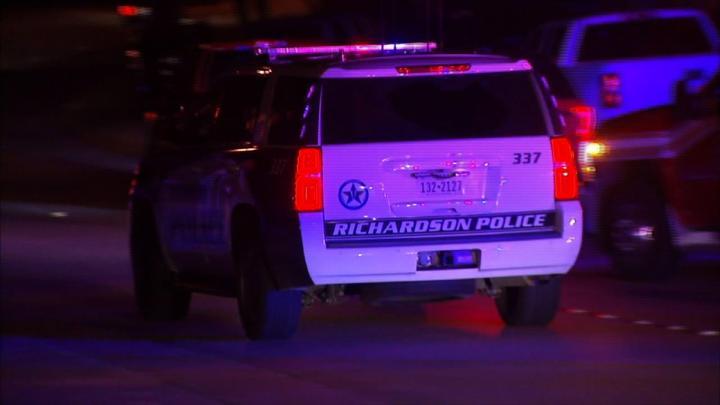 Witnesses said a man suspected in a shooting that killed a police officer shouted "I'm sorry" as he was taken into custody following an hours-long standoff in suburban Dallas.
The officer and another person were shot late Wednesday as the officer responded to a report of a disturbance at an apartment complex in Richardson, Texas.
Richardson police spokesman Sgt. Kevin Perlich said the suspected shooter, whose name has not been released, surrendered after being cornered in an apartment and randomly firing throughout the evening.
Police said the incident began about 7 p.m. The officer was taken to a hospital in nearby Plano after he was shot. About three hours later, Richardson police reported that he had died. His name hasn't been released.
Police announced shortly after midnight that the second person shot had died, according to the Dallas Morning News.
Texas Gov. Greg Abbott offered his condolences on Twitter, saying "The hearts and soul of Texas mourn with you. Your loss is a loss to all law enforcement and everyone in our great state."