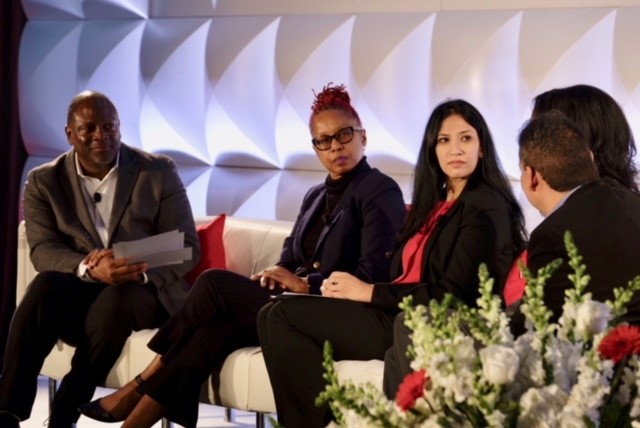 The United States, and mostly the southern part of the country –including states like Texas—, still needs to do more campaigns to promote awareness about HIV and AIDS, and to fight the stigma of the disease, according to an expert who participated in a panel discussion hosted Wednesday by the University of Houston (UH).
Coinciding with the National Black HIV/AIDS Awareness Day, UH hosted a panel discussion on HIV/AIDS in Texas and the Southern U.S.
"Trans (gender) women of color, specifically, face a lot of stigma because of their gender and multiply that with language barriers if, you know, they don't speak English, multiply that with having HIV status, which brings on the stigma," said Samira Ali, assistant professor at UH's graduate College of Social Work, and one of the panelists. There are specific segments of the state's population that need help, Ali stressed.
The number of people diagnosed with the virus in Houston during 2015 was twice the national average, according to AIDSVu.org, a website that tracks the prevalence of HIV in the U.S. using data from the Centers for Disease Control and Prevention (CDC), as well as from local health departments.
Additionally, during that same year, 50 percent of people diagnosed with HIV in Houston were black and 27 percent were Latino.
The poverty factor, which impacts minorities more in states like Texas, is one of the reasons for those percentages, Ali said, along with having one of the highest rates of uninsured population. "We also have communities, individuals specifically, that are undocumented, that do not feel comfortable seeking out the (medical) care," she added.
Ali also thinks the "gigantic" size of Houston and the fact health centers that are more specialized in HIV and AIDS are typically located in the city or near it can play a role for the prevalence of the virus and the disease.