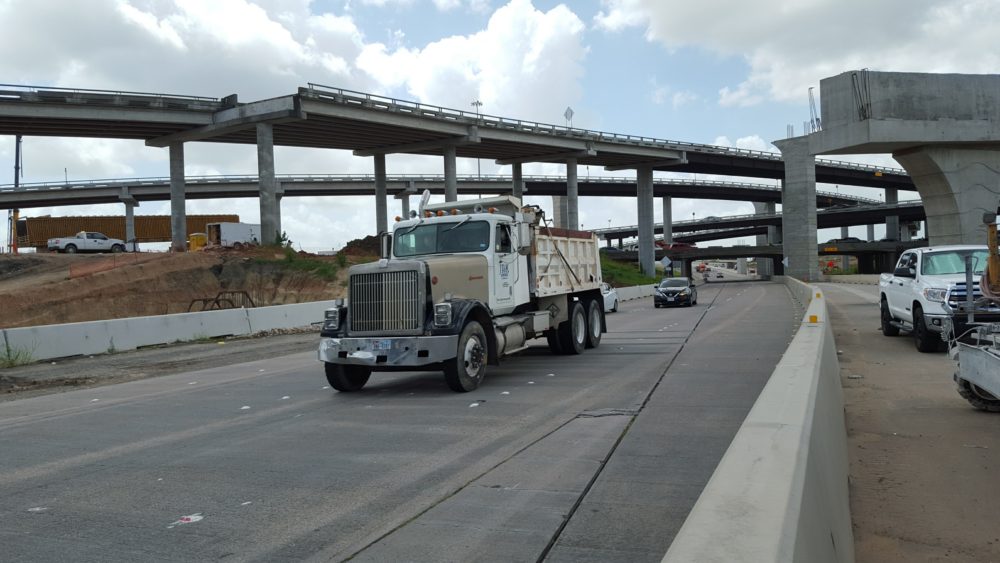 $1.5 trillion: That's how much President Donald Trump would like the nation to invest to improve its infrastructure.
"I am asking both parties to come together to give us safe, fast, reliable and modern infrastructure," Trump said during his State of the Union address last week.
There sure is a need for improvements in and around Houston. So suppose Congress passes an infrastructure bill, what are some things local governments would tackle?
A lot of money would be used on flood control to add to Harvey recovery funds, said Kyle Shelton, director of strategic partnerships at Rice University's Kinder Institute for Urban Research. And then also for transportation.
"Everything from freight rail to local service to roads and highways to bridges," he said.
And more specifically, it could help special projects that other grants might not fully cover.
"Things like the Bayou Greenways, thinking about pedestrian and bike improvements," Shelton said. "There's a lot that could be covered through a spending bill like that."
He pointed out there is still not much clarity on where any of the money would come from and where it would go should Congress pass a bill.
On the county level, Harris County Engineer John Blount said whatever funds they get, there are plenty of projects waiting.
When contacted by News 88.7, Houston Mayor Sylvester Turner's office provided the following statement:
"The Mayor has been closely following the administration's process with regards to infrastructure financing to include meeting with DJ Gribbin.
The Mayor's Office & Recovery Team are already looking at ways to leverage anticipated recovery mitigation dollars to pull down additional infrastructure dollars.
He has sent our Housing Director & Resiliency Officer to Washington to participate in round table discussions and hopes to partner with the state to secure Houston's fair share of much needed federal infrastructure funding."