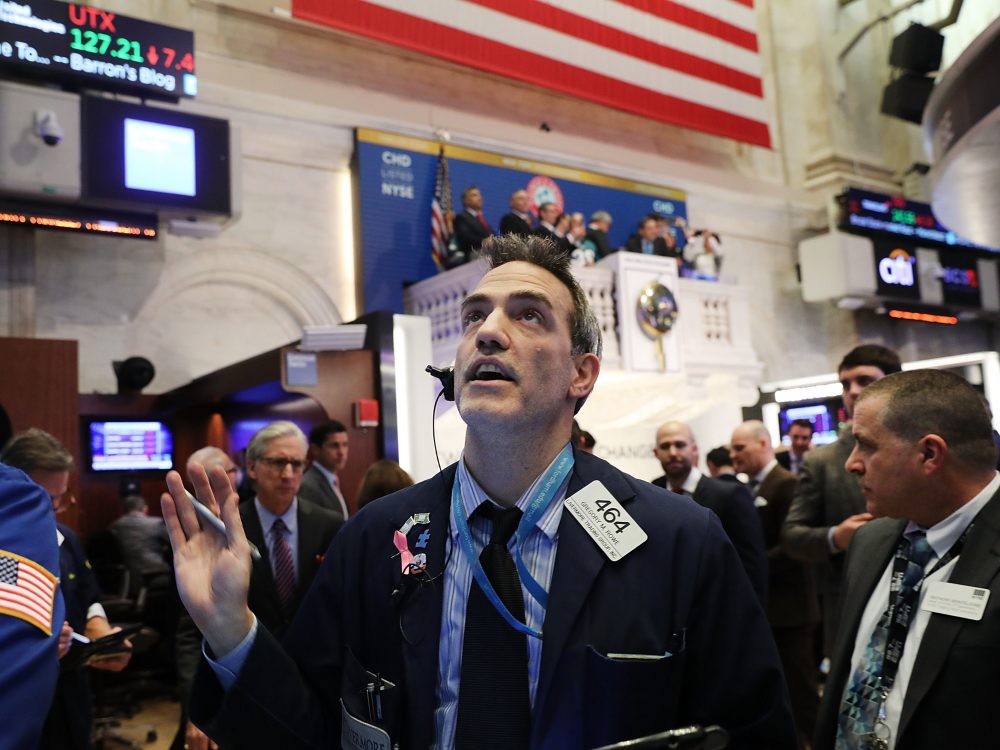 Updated at 9:57 a.m. ET
U.S. financial markets were bracing for another volatile day — and they got it.
After opening down more than 500 points, the Dow Jones industrial average was up more than 250 points just before 10 a.m..
The losses come a day after panic coursed through Wall Street on Monday, with the Dow plunging a record 1,175 points.
The malaise spread overseas. Overnight, Japan's Nikkei index fell 4.7 percent, its biggest drop since June 2016. Hong Kong's Hang Seng Index fell 5.1 percent. European stocks were also down sharply.
The decline has wiped out about $4 trillion in valuation around the world, and reversed some of the big gains people have seen over the past year in their 401(k)s and other retirement funds.
Despite these large drops, the stock markets have been rising for about nine years now, and many analysts say it's time to hit the pause button. Just this past year, the Dow has hit new milestones several times. Letting out some of the air might even be healthy, some say.
Even with the recent downturn, the markets are still up considerably since President Trump took office, Kevin Hassett, chairman of the White House Council of Economic Advisers, told CNBC.
"There have been a couple of bad days, [but] if you go back to the day he was elected, we're up by about a third," Hassett said.
The market rout can be traced to the jobs report on Friday, which showed a pickup in the pace of wage growth. While that's good news for workers, it has sparked concerns about inflation.
That usually means that the Federal Reserve will start increasing interest rates. That can have the effect of slowing economic growth by making it more expensive to borrow for all kinds of things — from home mortgages to car loans to credit card debt.