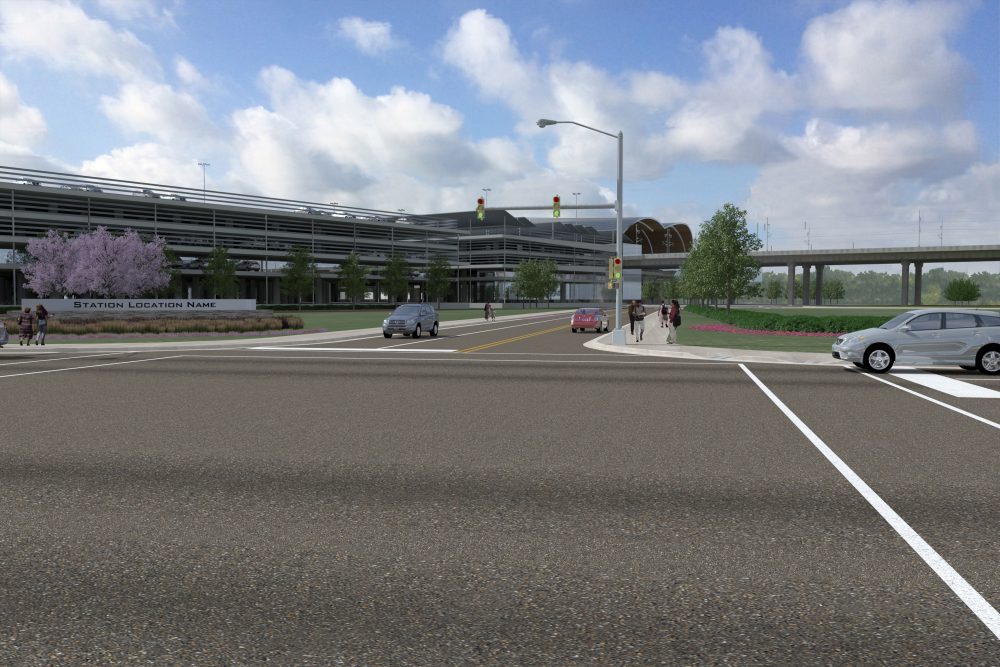 Houston's Northwest Mall is the preferred site to build the train station that will connect our city with Dallas through a high-speed rail line, popularly known as the Texas bullet train, according to an announcement made Monday by the company behind the project.
Carlos Aguilar, CEO of Texas Central, made the announcement during a press conference held at Houston's City Hall, along with Mayor Sylvester Turner, as well as members of the City Council, Harris County Commissioner Jack Cagle, and representatives from the Greater Houston Partnership.
The Texas Central CEO said the Northwest Mall is the best site because of connectivity through local roadways and employment centers that will be served, such as downtown Houston, the Texas Medical Center and the energy corridor, among others.
Aguilar detailed how the high-speed train will enter the Houston area by coming "through Waller County and then through Hempstead Road and actually follow it all the way through down to the intersection of (Highway) 290 and 610 (Loop)."
Less than two hour trip
The high-speed train will travel at 200 miles per hour through a route of approximately 240 miles and the trip between Houston and Dallas will take about 90 minutes.
Texas Central noted in a news release that the Northwest Mall site is preferred because of "minimal environmental and community effects."
The company also stressed the site "allows the high-speed train largely to follow existing rights of way, while providing passengers with easy, efficient roadway access and connectivity with METRO's Northwest Transit Center and other options."
Aguilar underlined that the combined economic activity of Houston, Dallas and the "areas in between" amounts to $1 trillion. According to the Texas Central executive, that means the region served by the high-speed train is only second to the economic power of greater New York City.
Job creation
Turner emphasized "the bullet train will create 10,000 jobs per year during construction," which the mayor expects will start in 2019. Turner added the rail line will create up to 1,500 permanent jobs and, according to an agreement between the City and Texas Central, at least a third of them will be created in Houston.
Turner also commented the Houston high-speed train station "will revitalize underused property, boost economic growth and create a robust market for new shops, restaurants, entertainment, hotels, condominiums and other development."
Currently, there are hearings being held for the public to provide comments about the project.
The Federal Railroad Administration (FRA) recently released an environmental analysis supporting the project and the next steps entail that the FRA conducts additional reviews of the site to include it in its final impact statement, which Texas Central expects will be issued by the end of 2018.