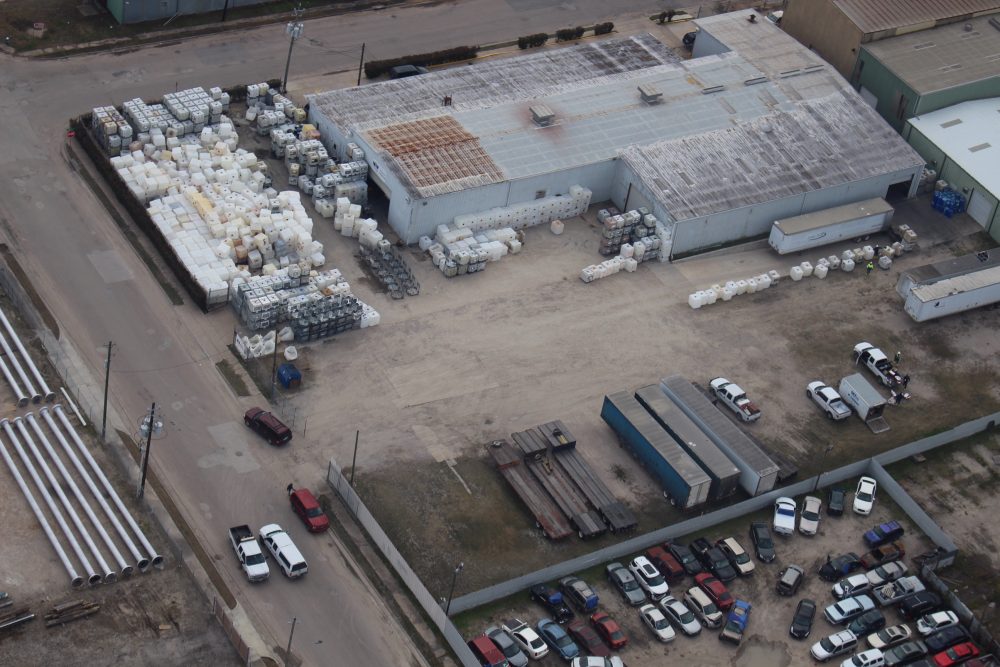 The Office of Harris County District Attorney Kim Ogg announced Friday a grand jury has indicted the owner of a Houston container management company for improperly storing hazardous waste and purposely pouring hazardous chemicals into the city's storm drain system.
The DA's office detailed in a news release that the grand jury indicted the majority partner of Wright Containers, Ronald F. Wright, as well as a general manager, Gregory B. Hance, and the company itself for actions that happened in 2017 and 2018.
Wright Containers is located in southeast Houston, in the 6300 block of Lindbergh Street, in a mixed residential and industrial commercial neighborhood within a mile of Gregg Elementary School and Hartman Middle School.
Aggressive prosecution
"Polluters who intentionally poison our environment with toxic and corrosive substances, who disregard the health of our people, and who cut corners on the handling of hazardous waste to make an extra buck are on notice – we will prosecute aggressively and resolutely when the evidence justifies it," Ogg said in the news release.
Each of the defendants are charged with two counts of intentional water pollution, which carries a penalty of up to five years in prison per count.
They were also charged with one count each of improper disposal and storage of hazardous materials, which carries a penalty of up to 10 years in prison.
Wright, who is 50 years-old, and Hance, who is 41 years-old, face fines of up to $100,000 a piece for each water pollution violation and up to five years in jail.
The company faces a fine of up to $250,000 per violation.
Modus Operandi
Wright Containers deals in hefty industrial-strength containers, which are made of plastic as thick as one inch thick, hold up to 330 gallons of liquid, and are mounted on pallets and encased in metal cages.
According to an investigation conducted by the DA's office and the Houston Police Department's Environmental Crimes Unit, Wright Containers advertised to companies that use the standardized containers and received them from companies that operate in the oil and gas industry, among others.
These companies disposed of containers and waste by trucking them to Wright Containers.
They drew dozens of customers from Texas, Louisiana, Mississippi, Oklahoma and elsewhere.
The investigation found that Wright Containers would then pour the contents of the containers into the drainage system, which ultimately leads to Simms Bayou and then Galveston Bay.
Dangerous chemicals
The chemicals dumped into the drainage system included Benzene, Ethylbenzene, Butylbenzene, Dichloromethane, Ethylbenzene and Toluene, among others. Some of these chemicals are easily ignitable, toxic to bodily organs, and suspected of causing cancer.
To contact HPD's Environmental Investigations Unit, to report acts of pollution to air, water or land, call 713-525-2728.