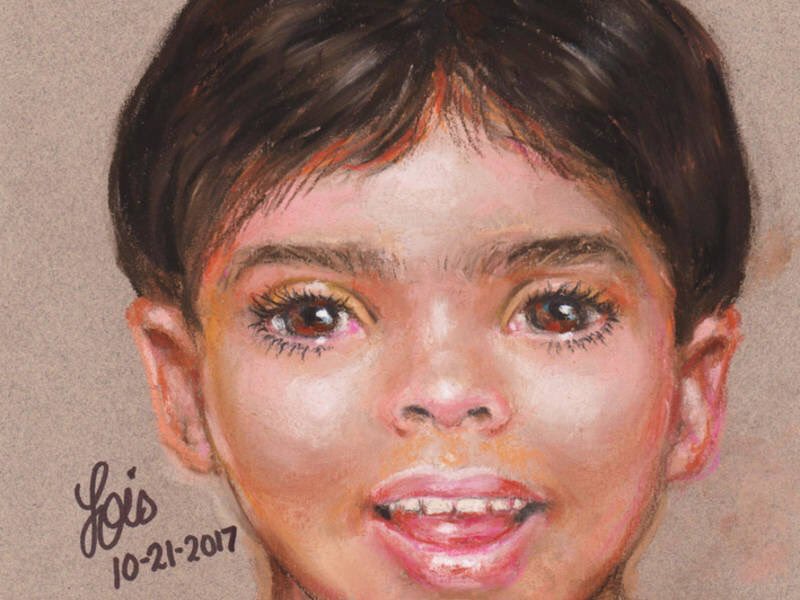 Galveston Police on Tuesday took the unusual step of releasing a photo of a young boy found washed up on the beach in Galveston three months ago. Investigators made the decision to release the photo in hopes of generating new leads.
The boy, who was between 3 and 4 years old, was found October 20th, 2017. Police said autopsy results did not determine a cause of death but showed the boy did not drown.
Galveston Police spokesman Josh Schirard said investigators didn't take lightly their decision to release the photo of the boy's face. He added it was edited slightly to remove signs of decomposition to make it easier for the public to see.
Detective Jeff Banks said an artists' sketch released last year did not result in identification: "We released the sketch. We've been taking leads as they come in. We're no closer at this point to figure out who he is. When he was discovered at the scene, he did have a little bit of early stages of decomposition and damage from the water. And those have been edited out of this picture to make it a little more appropriate."
Banks said investigators had waded through hundreds of leads and submitted the boys DNA to several labs, but received no answers.
Releasing the photo is a drastic measure, but Galveston police said they have exhausted hundreds of leads trying to identify the boy that investigators are calling "Little Jacob." A $10,000 reward is being offered for information that leads to his identification.
WARNING: Some may find the photograph of the deceased child below disturbing
If you have any information regarding the identity or circumstances surrounding the death of "Little Jacob," please call 1-800-CALL-FBI. To read official press release visit https://t.co/Sez4jZybpi pic.twitter.com/0FZ6aji0eD

— City of Galveston (@CityofGalveston) January 30, 2018