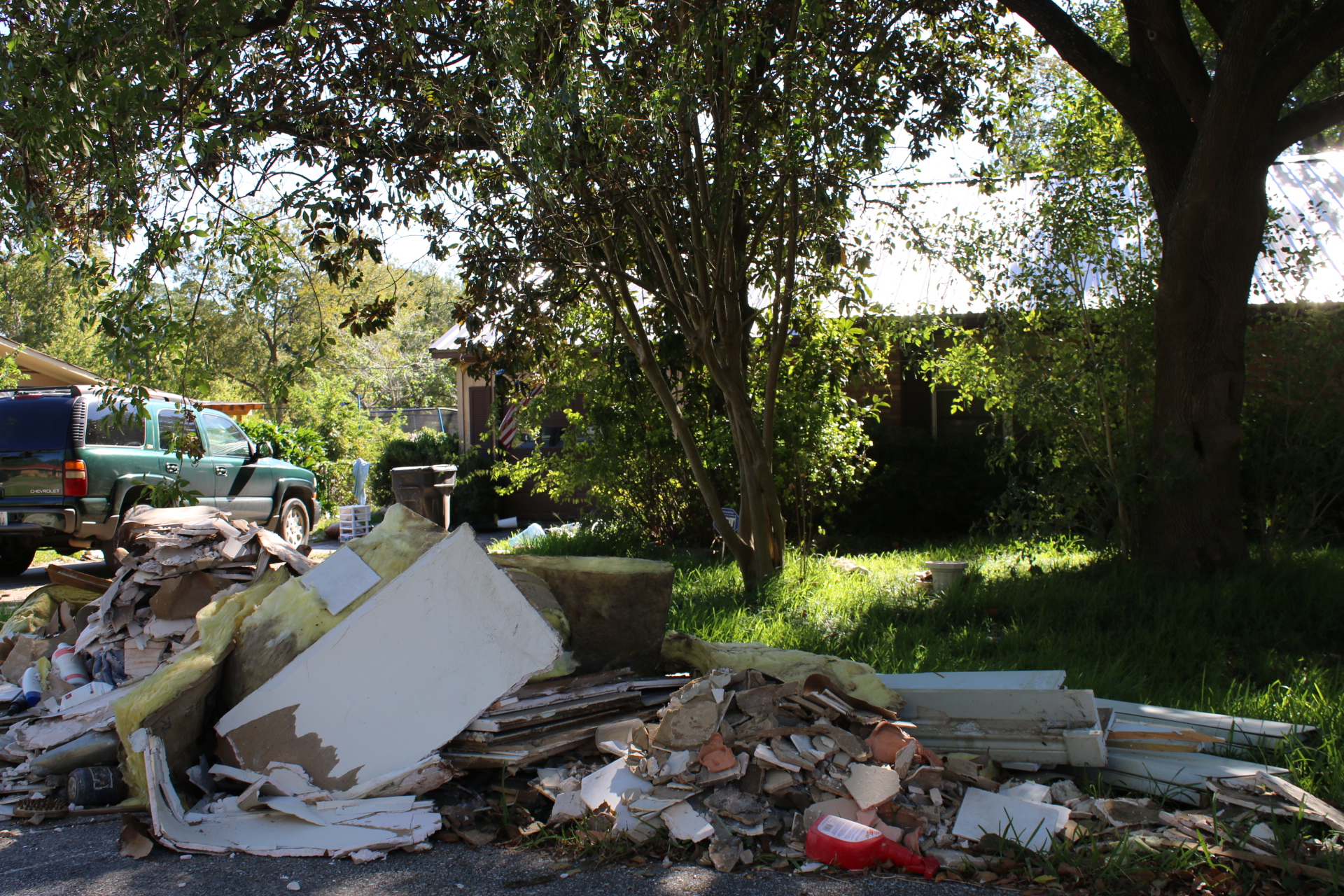 Five months after Hurricane Harvey, thousands of Houston-area families are still struggling to find a place to call home. Advocates are warning that being displaced for so long can be particularly harmful to children.
Harvey directly impacted some 600,000 kids in the Houston area, according to Bob Sanborn, president of the local organization Children at Risk. For about half of those children, Sanborn said, life is still on hold, with some kids still living in hotels or still awaiting a return to a stable home. Low-income families have struggled the most.
"Everyone said this was an equal opportunity storm, but the recovery is definitely not equal opportunity," Sanborn said. "We still see lots of families that because they were out of work or because things changed in work, life is not back to normal, kids in some areas are not back to their regular school."
Advocates worry this trauma will harm children's future educational performance, their mental health and their general well-being.
Sanborn is frustrated that Congress still hasn't approved an $81 billion Harvey aid package, and he thinks the state should tap its "rainy day fund" to help speed up the recovery, something Houston Mayor Sylvester Turner has advocated for as well.