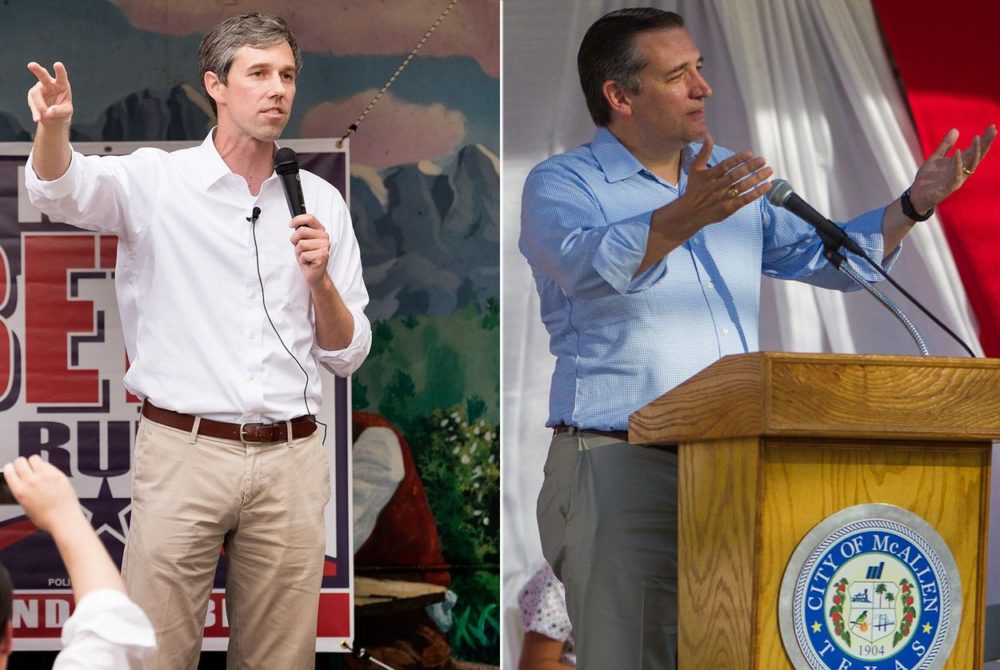 Senator Ted Cruz wants to keep his seat in the U.S. Senate. But his most likely challenger, Democratic Congressman Beto O'Rourke is raising more money – again.
O'Rourke took in $2.4 million in the last quarter of 2017, compared to $1.9 million for Cruz. The El Paso Democrat also outraised the Republican incumbent during the second quarter of last year, and Cruz only narrowly edged out O'Rourke during the third.
"Money at this stage, prior to the primaries, is sort of a surrogate for strength, and so the fact that this challenger is raising the amount of money he is raising [means] Senator Cruz does really have to take this as a serious challenger and as somebody who potentially could have the means to really be much more of a challenge than Senator Cruz might have expected," said Victoria Farrar-Myers, a senior fellow at Southern Methodist University's Tower Center for Political Studies.
Farrar-Myers cautions not to read too much into O'Rourke's fundraising lead. She said the number of donations is a better indicator of a candidate's voting base.
Cruz still maintains a lead in cash on hand. He reports a war chest worth $7.3 million, compared to O'Rourke's $4.6 million.