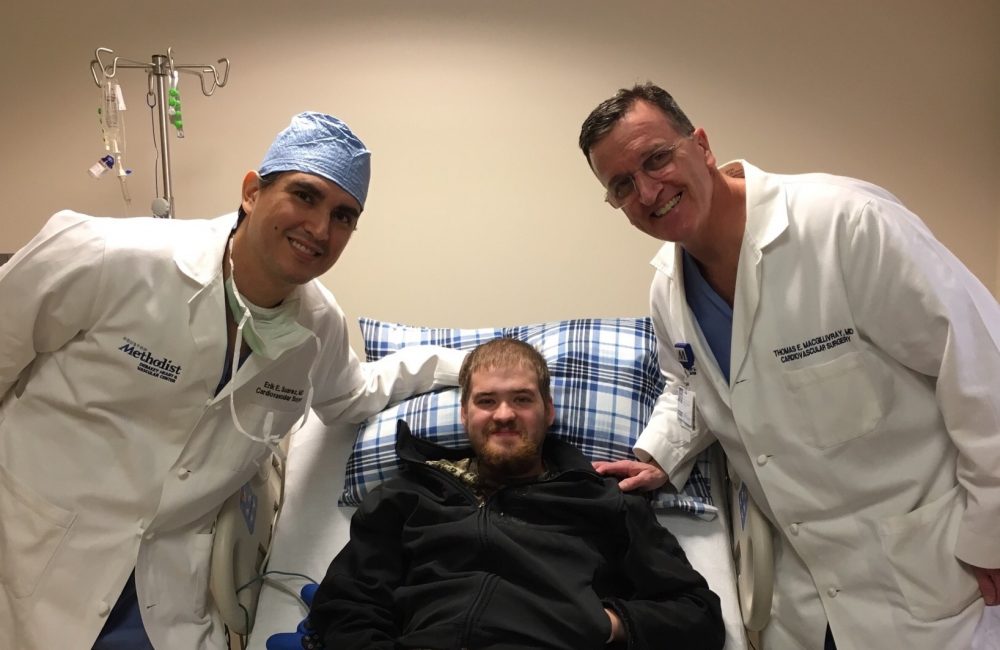 Houston Methodist said surgeons there have now performed more than 1,000 heart transplants, since the first one was carried out 50 years ago, in Houston. Another hospital, Baylor St. Luke's Medical Center, told News 88.7 it reached that milestone mark back in February of 2006; and it's now over the 1,450 mark.
But, nonetheless, thousands of patients have benefited from what doctors call a revolutionary, effective treatment for end-stage heart failure.
Dr. Thomas MacGillivray and Dr. Erik Suarez performed the 1,000th heart transplant at Houston Methodist, back in December. MacGillivray, the Chief of Cardiac Surgery and Thoracic Transplant at the hospital, said, "The progress that has been made, in just 50 years, in allowing people with end-stage heart disease, who are not only dying, but crippled by their heart disease; to give them a revolutionary, effective therapy in a heart transplant... I mean, it is amazing."
MacGillivray said people who receive heart transplants have a miraculous recovery: they can go back to work and exercise. And doctors can also now take advantage of better technology, such as mechanical circulatory support devices for patients with failing hearts, and even 3-D printing.
"Rather than just looking at pictures, we can actually take those X-rays and images, and make them into something we can touch and see and actually plan our operations, based on those models," said MacGillivray.
But, he said one thing hasn't changed much over the past few decades: the limited amount of donor hearts.
"That's been the only limiting step to offering this to more people," MacGillivray explained. "There's all kinds of ideas and legislation and outreach to try to get people to be donors. You know, you go to get your driver's license, or you go to city hall. You see the applications and you check the box; that's all well and good. But really what it is: at terrible time in family's life, when there's an awful tragedy, that's when people get asked to be willing donate 'the person who checked the box''s heart. The person can't offer it up, it has to be their family. So it's an incredibly big ask. But, it moves me every time, quite honestly, that people are so thoughtful and generous and giving, at maybe one of worst times, if not the worst time, in their life," said MacGillivray.
According to the United Network for Organ Sharing, 358 patients in Texas are still on the waiting list to receive one.
EDITOR'S NOTE: This story has been updated after original publication, to reflect Baylor St. Luke's Medical Center's record of heart transplants.