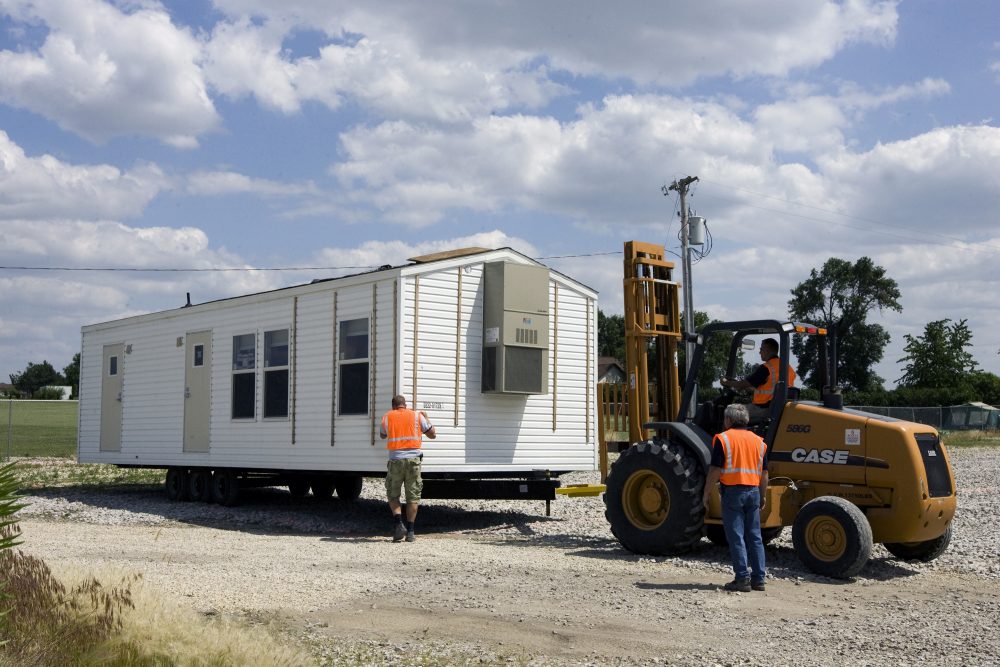 Mayor Sylvester Turner is proposing sweeping changes to Houston's building codes in the wake of Hurricane Harvey. The changes including lifting restrictions on mobile homes. That would allow Harvey victims inside Houston to get access to FEMA trailers.
Under current rules, Houston residents can live in mobile homes only within mobile home parks. That all but bars FEMA trailers within city limits. Turner wants to let people live in trailers on their property for up to six months while repairing their homes. "If they can show they are making progress on repairs to their homes," the mayor said, "we will extend it up to an additional six months."
Turner also wants to scrap the 100-year floodplain as the standard for home construction. Instead, all new homes would have to be built at least 2 feet above the 500-year floodplain.
The mayor said these changes, and others, would raise construction costs, but they're needed to guard residents against damage from future heavy rains. Further, he argues such steps would help the city put pressure on Congress and Governor Abbott's administration to unlock funds for larger, more-expensive flood mitigation projects that Houston can't afford on its own.
"If we take the steps we can take," said Turner, "I think it puts us in a stronger position to say to the feds and others, 'This is what we're doing, but we also need the resources to widen our bayous, to put more detention basins in place, [to build] the third reservoir. These are the steps we're taking, and these are not easy steps.'"
Turner aims to bring the proposals to City Council for a vote by mid-February.