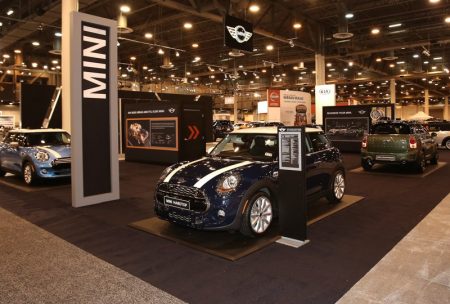 The Houston Auto Show at NRG Center is displaying more than 800 vehicles from nearly 40 manufacturers. That includes electric cars, although dealer Carroll Smith said sales of those remain sluggish.
"It almost appears as if it is a revolution, but the reality is today that the average dealer in the United States is only selling one electric vehicle a month," Smith said.
Smith also said regular gasoline engines are becoming so efficient it raises questions about taxes.
"Our roads are funded by a gasoline tax. As we change more and more, even to fuel-efficient internal combustion, if you see a huge shift to that, where are we going to fund our roads?," Smith said.
What is selling? Cars with collision avoidance systems said Steve McDowell with Infonation, a firm that mines auto sales data.
"People coming into this show the next few days don't realize how many autonomous features there are. Collision prevention, which is one very important feature — these are the best vehicles that have ever been built."
Craig Cohen will have more on the Houston Auto Show on the next "Houston Matters."