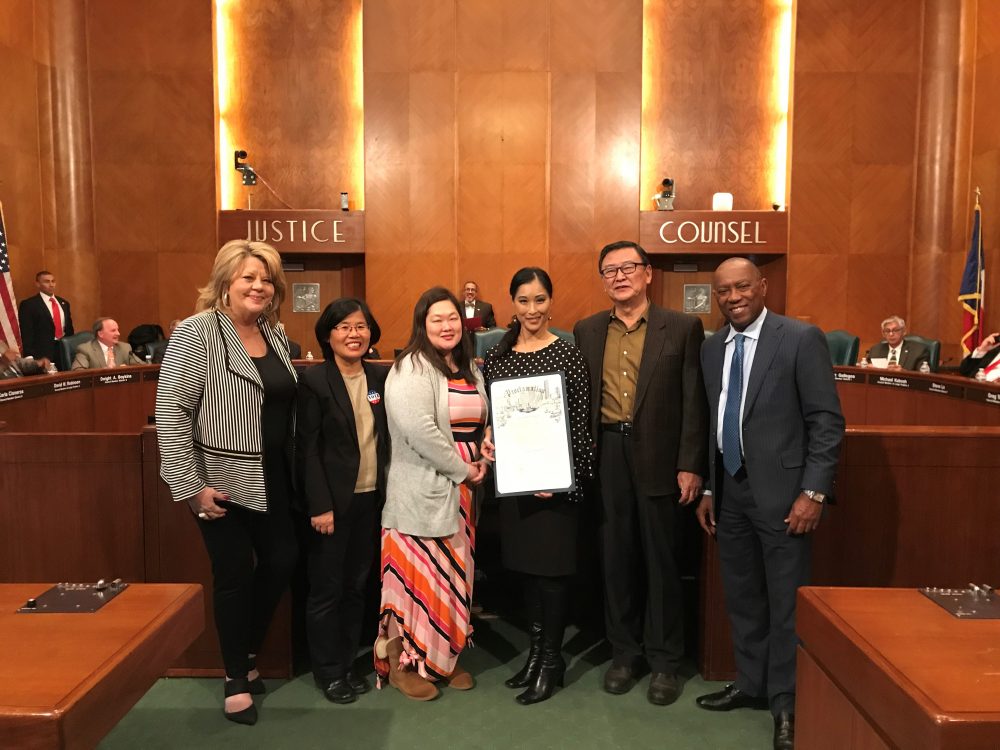 Members of the Houston City Council expressed their support Tuesday for a campaign that is asking the Congress to pass a law that will retroactively grant U.S. citizenship to qualifying people who were adopted in foreign countries by U.S. citizens but were not naturalized.
According to the Adoptee Rights Campaign, the Child Citizenship Act (CCA) of 2000, which took effect in February 2001, left thousands of adoptees unprotected in the sense that it did not grant citizenship retroactively.
Bills to change that situation have been unsuccessfully introduced in previous sessions of the U.S. Congress and, according to Joy Alessi, co-director of the campaign, another bill with the same goal will be introduced soon.
Previous bills established that citizenship would be granted retroactively to adoptees as long as they had been adopted before they reached the age of 18 years old.
Alessi, who is an adoptee herself but has become a legal permanent resident and is currently applying for naturalization, says that –according to data compiled by the campaign and provided by the South Korean government and other sources— there could be between 35,000 and 75,000 adoptees who lack U.S. citizenship.
"Unfortunately, we have an impacted community in Houston and in Texas," Alessi, who was born in South Korea, was adopted by U.S. citizens when she was just seven months-old and resides in Houston, assured the Houston City Council after it passed a proclamation, presented by Council Member Brenda Stardig –who represents District A—, in support of her campaign.
Several members of the Council addressed Alessi and Hyunja Norman, another adoptee who attended the public session, and said they were not aware of this situation and also pledged their support.
"If you need defending any of those citizenship rights, I think you'll have a unanimous vote here to, to stick with you through the whole process," said Council Member Jack Christie, who holds the At-Large Position 5.
Council Member Michael Kubosh, who holds the At-Large Position 3, also noted he was not aware of the plight of the adoptees and assured the representatives of the campaign that will work "any way" he can to help them.
Asked about whether there is fear among the adoptee community that currently lacks citizenship, Alessi responded: "as we know, these days, if you don't have the right documentation or status you are vulnerable."
Several members of Houston's Korean community attended the Council's public session to support the passage of the proclamation.