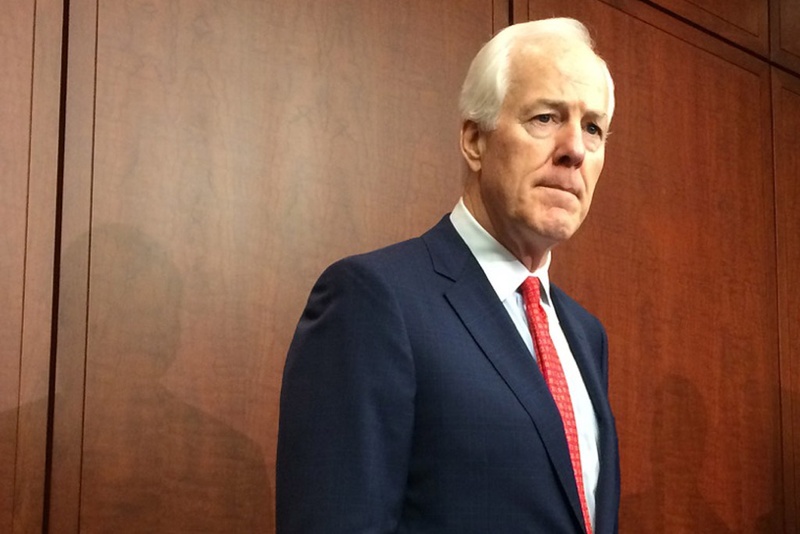 Senator John Cornyn is warning Texans not to get their hopes up that the end of the government shutdown brings the latest Harvey relief bill any closer to passage. Earlier this week, Senate Majority Leader Mitch McConnell suggested he would move the bill after February 8, the next government funding deadline, along with action on DACA and other major issues.
Cornyn, the Senate's number two Republican, said the disaster relief bill enjoys broad, bipartisan support and that it could pass the Senate today, if Democrats would agree to it. But he accuses Democrats of holding the measure hostage – along with an agreement on spending for the rest of the fiscal year – in order to win passage of legislation protecting immigrants brought to the U.S. illegally as children.
"Believe me, I share the frustration of Governor [Greg] Abbott and other Texans, who feel like we've been asked to wait and wait and wait again, only to find ourselves caught up in an unrelated issue. I think the people who suffered so much as a result of these hurricanes and natural disasters including Hurricane Harvey deserve better," said Cornyn.
Minority Leader Chuck Schumer and other Democrats said their opposition has nothing to do with DACA. Rather, they said the bill falls far short of providing what's needed, particularly for hurricane victims in Puerto Rico and the U.S. Virgin Islands.
The House passed an $81 billion disaster relief bill in December, after passing the Republican tax cut bill.