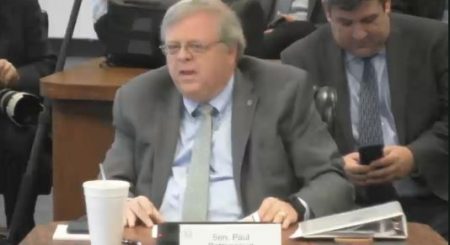 "The real problem of our property taxation now is that it's growing about twice as fast as Texans' paychecks."
That's School Finance Commission member Senator Paul Bettencourt of Houston. Commission chairman Scott Brister says the governor wants three things from this panel.
"First, change our defective structure of school finance. Second, create a system that fosters innovation. Third, we must explore alternatives to the property tax upon which our system far too heavily relies."
Conservatives want a system that will cut local property taxes, which have skyrocketed because they pay for the bulk of public school costs. Other members argue that property taxes won't fall without Texas dramatically increasing state spending on classrooms. Justice Craig Enoch says richer districts do not necessarily perform better.
"In fact, the school district that performs the best is the school district that gets $2,000 less per student. The school district that performs the worst gets $4,000 more."
The panel has until December 31st to deliver recommendations on overhauling the school finance system.