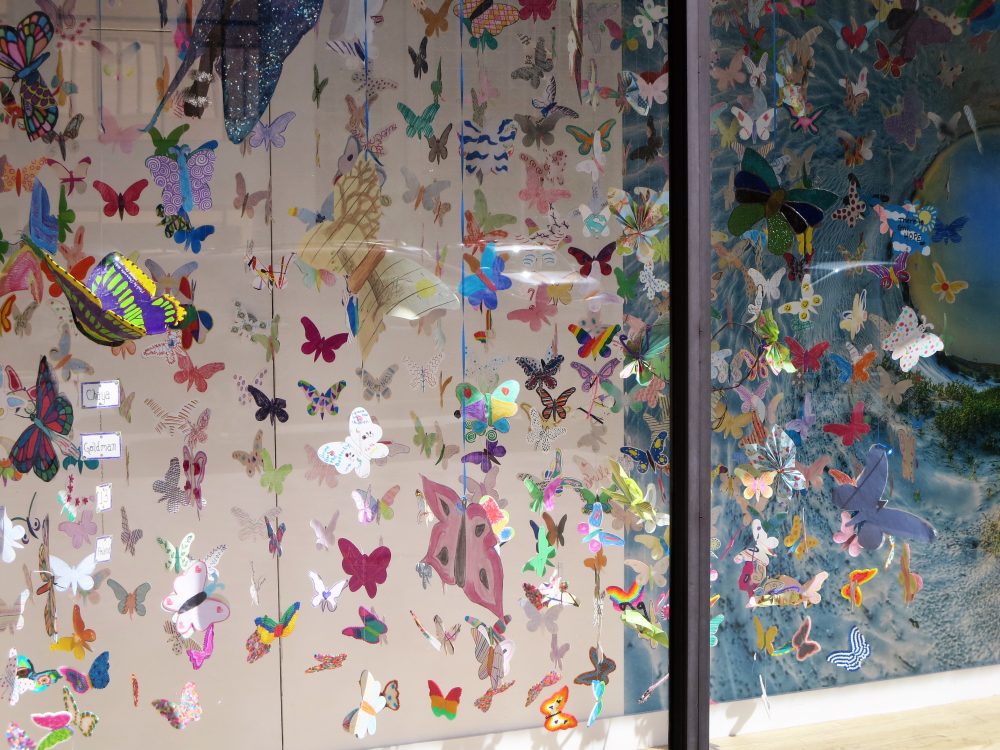 An exhibit that originated in Houston honoring victims of the holocaust is headed to the United Nations.
The Butterfly Project is a 20-year-long art initiative that started with a group of Houston teachers who wanted to commemorate the 1.5 million children whose lives were lost during the Holocaust. Now, the exhibit goes on display at the U.N. in New York City beginning Jan. 23 in conjunction with International Holocaust Remembrance Day on Jan. 27.
Back in 2016, Houston Matters producer Maggie Martin visited the exhibit at Memorial Hermann-Texas Medicial Center with Dr. Kelly Zúñiga, executive director of Holocaust Museum Houston.
Zúñiga explains the project stems from a child named Pavel Friedman, who was a prisoner at the Theresienstadt Concentration Camp and wrote a poem called The Butterfly.