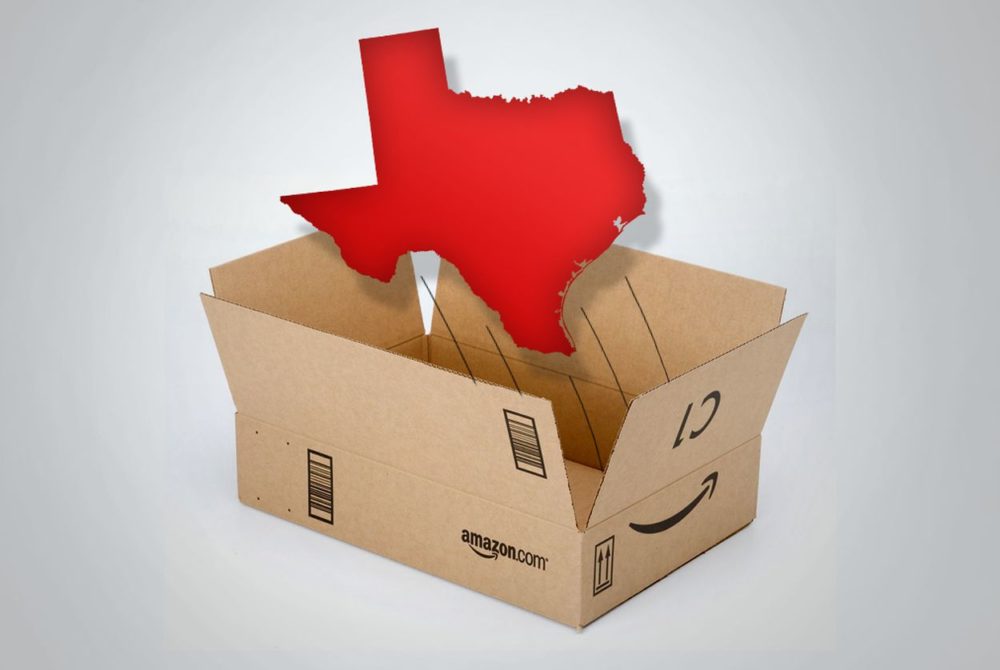 While Houston is not one of the finalists for Amazon's "second" headquarters, two Texas cities are still in the running.
If you're a major metropolitan area, why wouldn't you be thrilled to discover you're among twenty finalists for a company headquarters that is promising to bring 50,000 new jobs with an average salary of $100,000 per year, and $5-billion in economic development?
And let's not forget the requirement for 8.1 million square feet of office space. (It would take the five tallest buildings in Houston to satisfy that request.)
That's the position Austin and Dallas find themselves in.
Through a statement from the Region Chamber, Dallas says its economic diversity sets its bid apart.
"The DFW Region's unified submittal was diligent, thoughtful and comprehensive in responding to the specific questions outlined in the Amazon RFP and gave us a chance to showcase the many reasons DFW has been such a strong and growing business community over the past eight years," said Mike Rosa, senior vice president of economic development at the Dallas Regional Chamber. "We're proud of the great work done by our regional cities and leaders. We're looking forward to the next steps and are in direct contact with Amazon to begin that process."
"One of the most compelling aspects of our proposal was the diversity of options we offer as a regional hub of economic development," said Brandom Gengelbach, executive vice president of economic development for the Fort Worth Chamber. "We are excited that Amazon has determined that our region's proposal merits additional consideration, and we're confident that upon further inspection Amazon will soon realize all of the reasons why this region has been a magnet for corporate headquarters locations in recent years."
In Austin, it's the workforce and quality of life that's the difference. "We're a little more affordable than some of the high-tech centers that you see. We have a wonderful, highly educated workforce. And there's a lot of the work, live, play balance that we have throughout the region," says Mike Berman, the Senior Vice President of Communications for the Austin Chamber of Commerce.
"We look forward to presenting the best of what our region has to offer and how we can partner with Amazon. At this point we have no further information," Berman adds.
But to the victor, may go the spoils. In Amazon's home city of Seattle, public radio station KOUW has a podcast dedicated to Amazon. And warns, that winning the second headquarters, comes at a price.
"People used to move to Seattle because it was an affordable corner of the country," says KOUW's Joshua McNichols. His co-host Carolyn Adolph adds, "Here's how it is now. The median house costs nearly three-quarters of a million dollars."
"Traffic. Traffic. Traffic. Did they hear that? Traffic," says an interviewee of the podcast.
But Jeff Moseley with the Texas Business Association doesn't think rapid growth is a problem.
"Texas has a demonstrated track record of handling dramatic growth. And really and truly this state has grown so much over the last 25 years, very few people that have lived through that even recognize Texas today," says Moseley, for former CEO of the Greater Houston Partnership.
Here's the list of all 20 cities:
Atlanta
Austin
Boston
Chicago
Columbus, Ohio
Dallas
Denver
Indianapolis
Los Angeles
Miami
Montgomery County, Maryland
Nashville, Tennessee
Newark, New Jersey
New York City
Northern Virginia
Philadelphia
Pittsburgh
Raleigh, North Carolina
Toronto
Washington D.C.