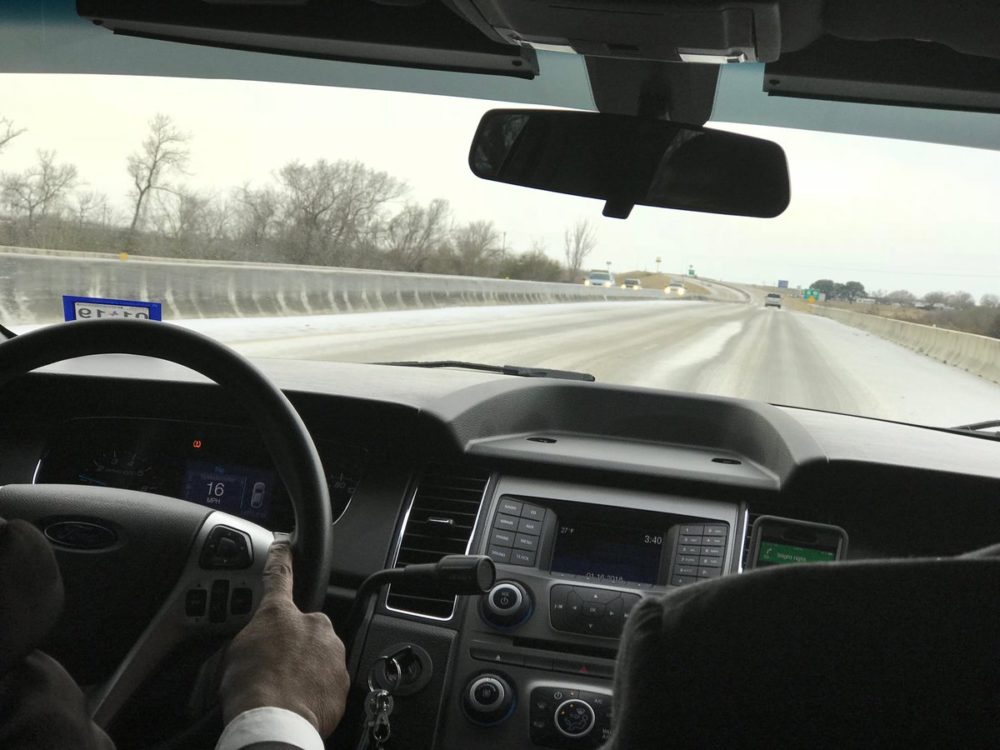 Crews from the Texas Department of Transportation (TxDOT) worked late into Tuesday night after roads and bridges around the state froze over.
The de-icing treatment, consisting of a saltwater brine, a mixture of sand and salt, and later a chemical product called MeltDown 20, is standard practice for winter road maintenance, but ultimately did not stop freeways and overpasses from freezing.
Met with freezing rain and temperatures in the low 20s and upper 10s, crews had to combat what officials say is one of the hardest combinations of winter weather conditions.
"It's difficult when you have the precipitation that we had in addition to the very cold weather," said Quincy Allen, District Engineer for TxDOT Houston. "Using a saltwater solution with rain and sleet on top of it — that makes it a challenge," Allen said.
Officials from the U.S. Department of Transportation agreed with Allen, saying the methods TxDOT used to treat roads in Houston and throughout the state are similar to those used around the country.
Officials said districts must weight the benefits and potential hazards of road treatment, including whether some treatments could eventually make roads more hazardous and a treatment's impact on the environment.
The variety of factors that come with an ice storm, including specific and minute weather conditions and extending to the type of pavement used on any individual road, one official said, makes decisions about road treatment difficult and non-uniform.