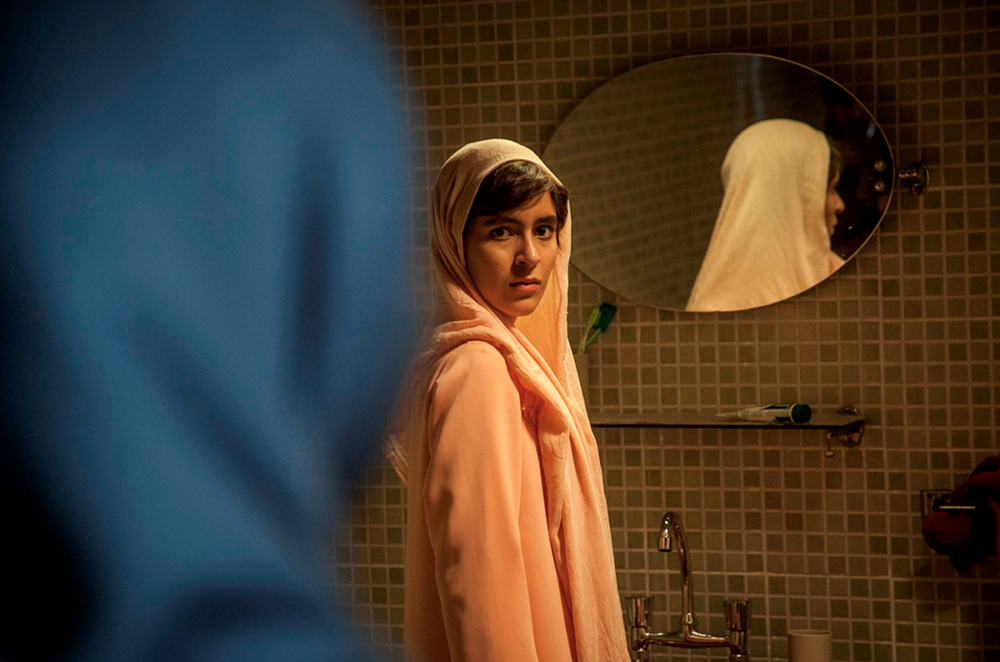 The Museum of Fine Arts Houston will host the Houston Iranian Film Festival in the final two weeks of the month (Jan. 19-28), with six films that are by — or heavily feature — young Iranian women.
The stories range from a young girl who uses fantasy to escape the strife of the Iranian Revolution to an animated film about four individuals' exploration of cultural taboos in Tehran.
Houston Matters producer Joshua Zinn learns more about the films and the festival's 25th year from MFAH film and video curator Marian Luntz.
Breath (Nafas) — Screening Jan. 19
The latest release from filmmaker Narges Abyar is set between 1977 and 1980—a tumultuous time spanning the Iranian Revolution and Iran–Iraq War. Breath (Nafas) tells the story of war and revolution through the eyes of Bahar, an imaginative 9-year-old girl who spends her time daydreaming as a way to make sense of the world's harsh realities. This bittersweet drama is Iran's submission for Best Foreign Language Film at the Academy Awards—the first time the country's selection is a film by a female director.
Ava — Screening Jan. 20
Sadaf Foroughi's bold and insightful debut film, Ava is a coming-of-age tale about a 16-year-old student who faces the societal pressures placed upon young women by parents, school, and peers. From her perspective as an Iranian-born filmmaker, Foroughi elegantly tells a tale of adolescence, rebellion, and how tradition can be oppressive to young Iranian women.
Tehran Taboo — Screening Jan. 20 (mature audiences only)
One of Iran's most acclaimed and controversial films of 2017 is director Ali Soozandeh's first feature film, Tehran Taboo. This fearless look into double standards follows the stories of three women and one man whose paths cross in Tehran, where tradition, sex, drugs, and corruption coexist despite strict religious laws. Using the animation technique of rotoscoping, Soozandeh is able to explore provocative themes without restrictions of censorship.