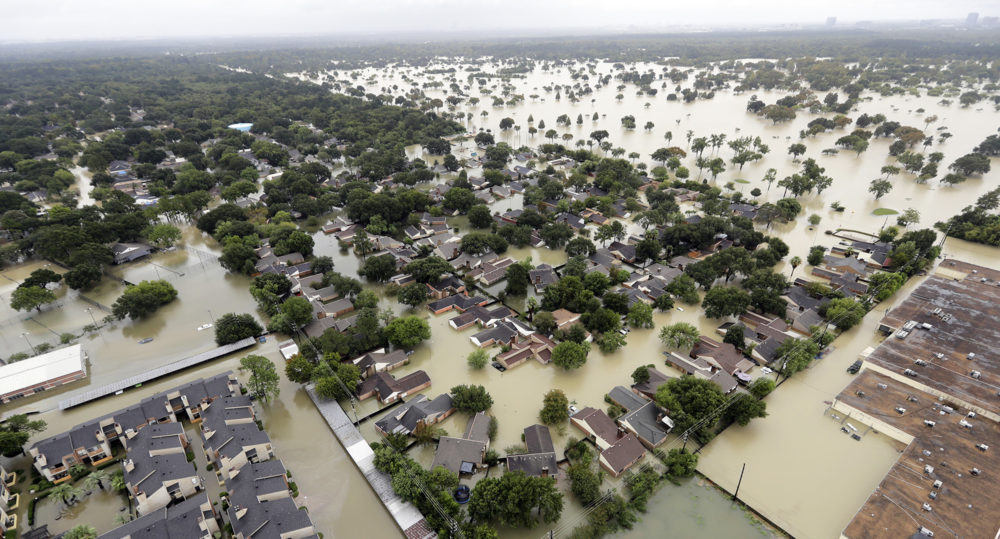 The 2018 midterm campaign season has begun. Across Greater Houston, some members of Congress could face a backlash from voters because of Hurricane Harvey.
When Congress passed the second hurricane relief bill back in October, most members of the Texas delegation said it was far short of what was needed. The third bill has been stalled in the Senate since December. Bob Stein, who teaches political science at Rice University, said voters still displaced by Harvey are in no mood to give House members credit for trying. They want results.
"If by September, October, November, people who've been harmed by the hurricane have not seen some type of remediation in the form of flood insurance, FEMA recovery, they're not back in their homes, they're going to look to blame someone," said Stein. "And they may be blaming incumbents across the board, and in our region, most of those legislators are Republicans."
Stein said Congressman John Culberson, representing heavily flooded western Harris County, may be especially vulnerable. He notes Culberson has come under attack for not delivering enough Harvey aid – not only from Democrats but also from Republicans, including primary opponent Edward Ziegler and Governor Greg Abbott.