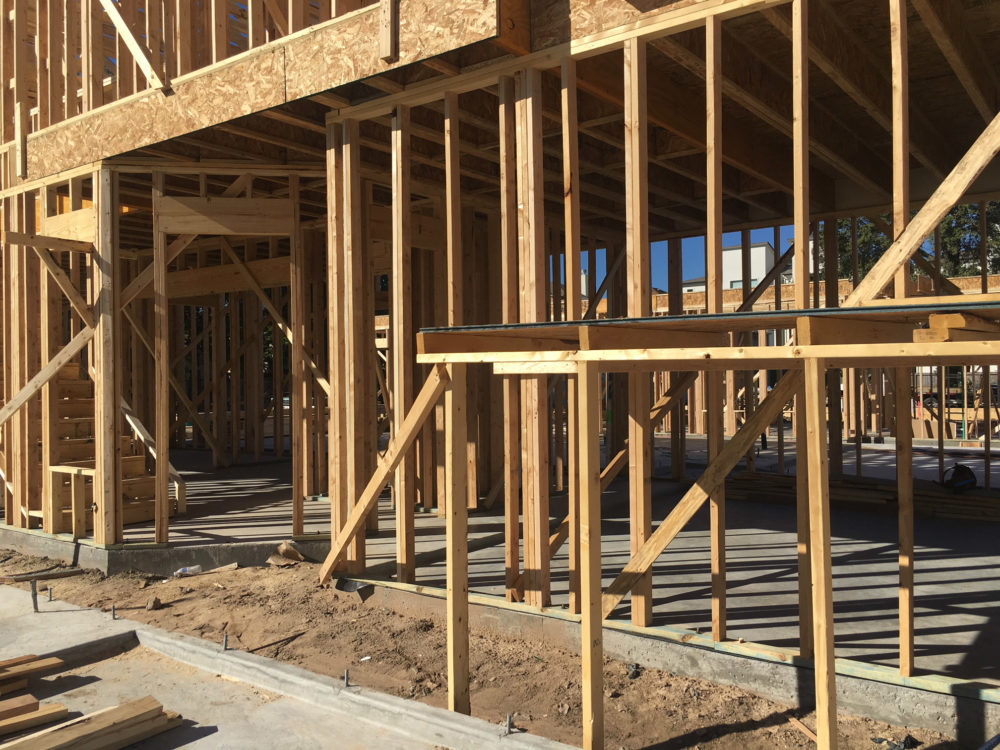 The White House has announced the end of the Temporary Protected Status (TPS) designation for people in the United States from El Salvador.
Many Salvadorans came to the United States, settling in cities like Houston, Dallas, Los Angeles, and New York after earthquakes devastated the country in 2001. The TPS designation allows them to work and live in the United States legally.
Houston has a high population of Salvadorans compared to other cities — prompting many to wonder how losing a significant portion of the Salvadoran population might affect the city.
"I think the conversation is a very different one that we would have had two years ago, especially given what has occurred in Houston with Harvey," said Laura Murillo, who heads the Houston Hispanic Chamber of Commerce.
In the past, Murillo said, TPS may have just settled into another partisan debate about immigration, but the issue, now, in Houston, has become a serious reality.
"People want to get back into their homes," she said, "people want their businesses back up and running."
Murillo said a lot of the skilled labor needed for Harvey recovery in home construction and flood mitigation is done by Hispanic workers.
An estimated 20,000 Salvadorans live in Houston, of which 20% work in construction.
"I think an important note is that we must understand that for every action there's a reaction," Murillo said. "There are consequences. In this particular case the consequence is an economic one as it relates to the labor workforce which we know in Houston we already have a shortage that has been magnified by hurricane Harvey."
Marek Brothers Construction operates in Houston, with around 1,000 employees, 75-80% of which are Latino, according to Marek Brothers CEO Stan Marek. He said there are a few dozen people with the TPS designation in his company.
"If the TPS is revoked and a year from now they don't have legal status then I will have to terminate them," Marek said. "My fear is that if these people do lose their status they're not going to go back to their home countries. They're going to go to work and they'll have to go to work in what's called the underground economy."
Marek said when people work off the books — for cash, no taxes or corporate benefits — they end up earning less which, ultimately, makes it harder for companies like his to compete. It is in his interest for workers on TPS to stay at his company.
One of Marek's employees is Pedro Cerritos. When Cerritos first got to the United States from El Salvador, he had to work in that "underground" cash-only economy. Now, twenty years later, he has the TPS designation, he's a supervisor at Marek, and he's got a family — three kids. He said he tries not to think about the TPS decision too much.
"But, on the one hand you have to start preparing yourself in case that happens," Cerritos said. "My life [is] going to change, you know, because right now I'm kind of established already with a mortgage, and I got vacation, my 401k, the benefits. If that status is taken away then it's like starting all over again."
With the way things now stand, Salvadorans like Cerritos have until September 2019 when their status will run out. When that happens, they'll either have to return to El Salvador, or find another way to stay here.