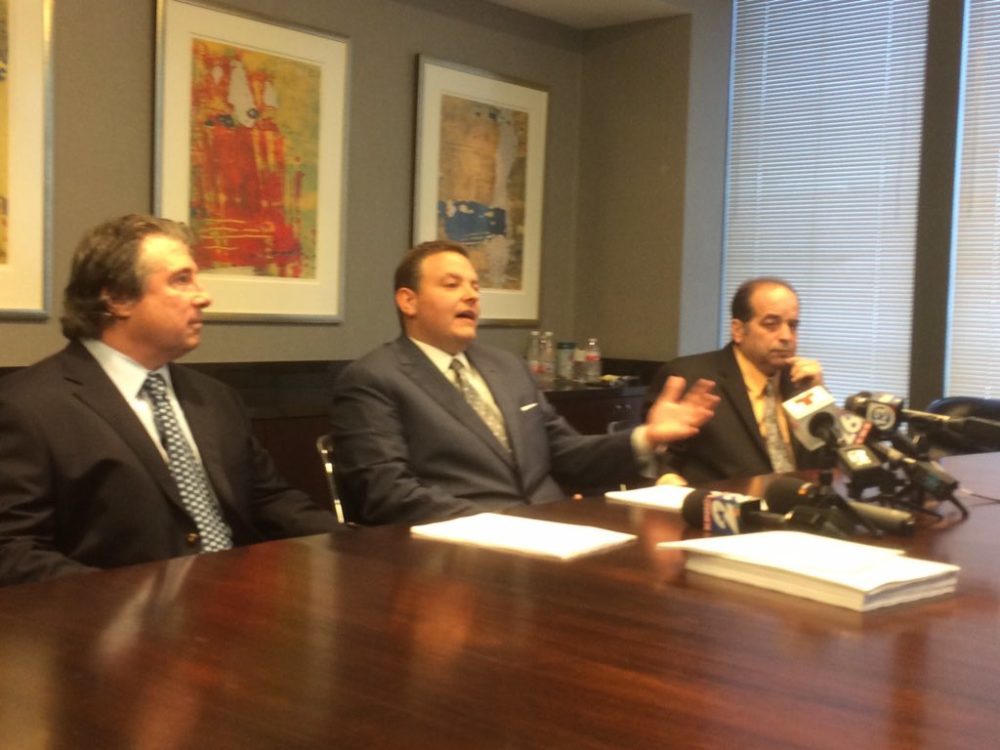 Communications consultant Wayne Dolcefino filed a criminal complaint with the Harris County District Attorney's Office against Houston Mayor Sylvester Turner on Thursday, contending he failed to provide him with public emails, but Turner's office denies any wrongdoing.
According to Dolcefino's complaint, his consulting company (Dolcefino Consulting) –which represented EcoHub, a company that wanted to get the City of Houston's new recycling contract, which the Council awarded this week to Spanish company FCC— had requested emails related to City business that Turner allegedly wrote and received using an email account from the law firm Barnes and Turner.
Dolcefino had made that request based on the Texas Public Information Act and he asked for emails produced from November 30th 2017 to December 18th 2017.
In his complaint, Dolcefino says that Turner's use of a private email account to conduct City business means he is "avoiding appropriate scrutiny by the public" and adds the Mayor did not provide him with all the emails he had requested.
"The production from Mayor Turner represents only 23 pages of e-mail communication," the complaint underlines.
However, Alan Bernstein, Turner's director of communications, said in a written statement that "the mayor is not aware of any relevant email that has not already been provided in response to a public records request."
Additionally, Dolcefino's complaint notes that his company's "investigation" has "also uncovered evidence Mayor Turner participated in the plan to deny ECOHUB a fair opportunity to bid on the City Recycling Contract."
In that regard, Bernstein's statement indicates that the Mayor's office thinks Dolcefino has filed the complaint because his client, EcoHub, didn't get the City's recycling contract.
Specifically, the statement says Dolcefino is a consultant "paid to confuse the public about the City Council's approval on Wednesday of a recycling contract that the consultant's client originally wanted to have, but then never bid on."
Back in August, EcoHub filed a lawsuit seeking to compel the City of Houston to release documents and communications related to the recycling contract.
The Harris County DA's office said in an email that "when citizens file complaints" they "evaluate their accusations and determine how to proceed."