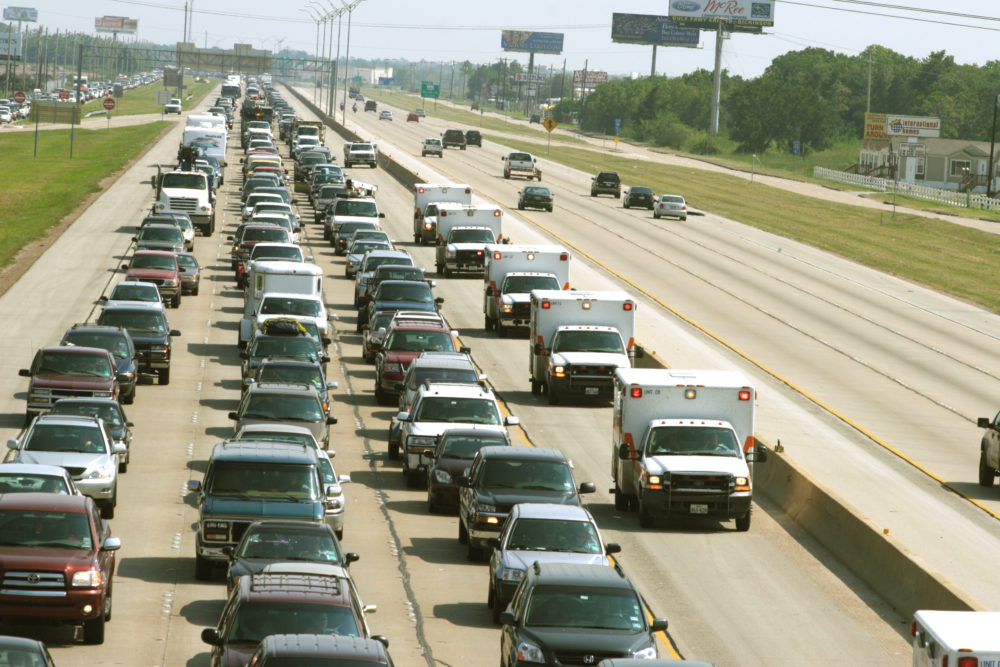 Some people worry that when the next big hurricane targets Houston, people who live in "evacuation zones" won't know what to do. The fear is: many don't even know they live in one of the zones.
"There's, I think, something like 20%, 25% of city of Houston is in an evacuation zone. So, it's not insignificant," said environmental lawyer Jim Blackburn. He's also co-director of Rice University's Severe Storm Prediction, Education and Evacuation from Disaster Center, or SSPEED.
The hurricane evacuation zone map wasn't activated for Harvey, because Blackburn said it's designed for wind and surge storms, like Hurricane Ike. But he is concerned homeowners don't know they reside in these zones.
"I think they don't know that because it's not required in included on any real estate transaction," Blackburn said. "When you move into an area, it's not map that shows up on closing documents. It's not a map that you routinely run across. You've gotta look for it.... Ya know, it's scary, it may [deter] real estate sales. But your life is at risk here."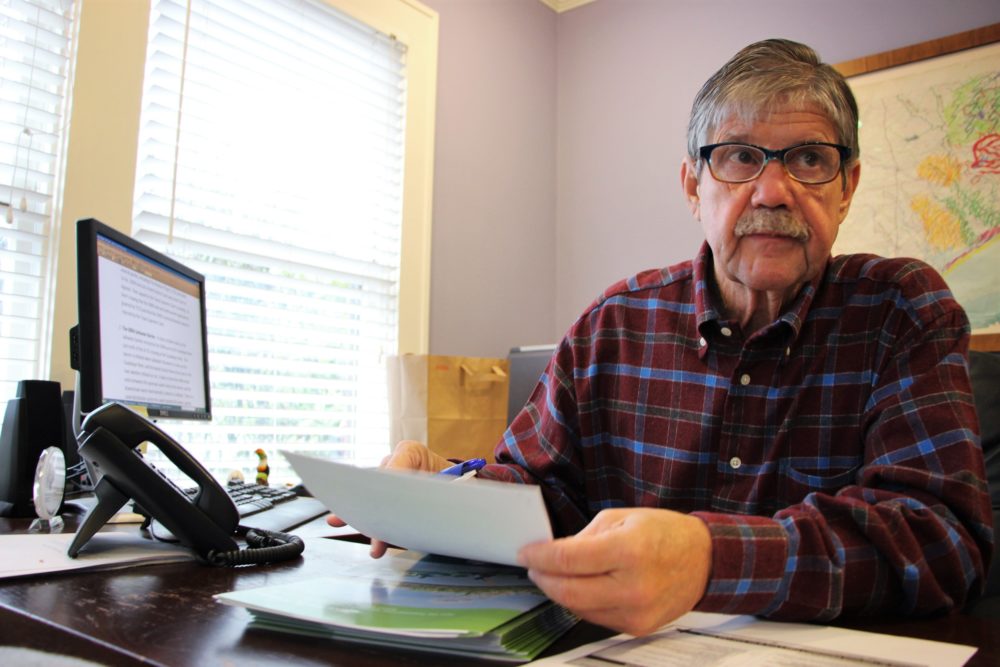 You might expect to see Galveston on the map, because it's on the coast. But what about Pearland or Galena Park?
"People don't realize how close they are to the coast. If you live within 50 miles of the coast, you are suspect to some sort of hazard, due to a storm that could come in off the Gulf," said Ed Wolff, Governmental Affairs Chair for the Houston Association of Realtors.
"Texas has rules that as basically 'buyer beware,'" Wolff explained. "Not that realtor shouldn't inform you about when looking in areas subject to certain natural disasters." He said buyers tend to be more concerned about house itself and what might happen to their property in an event, rather than about whether or not they are going to be under a mandatory evacuation order.
"The mandatory evacuation orders can happen anywhere, irrelevant your zone," Wolff said. He points to the fact that many mandatory and volunteer evacuation orders were activated, that weren't in the hurricane evacuation zone map.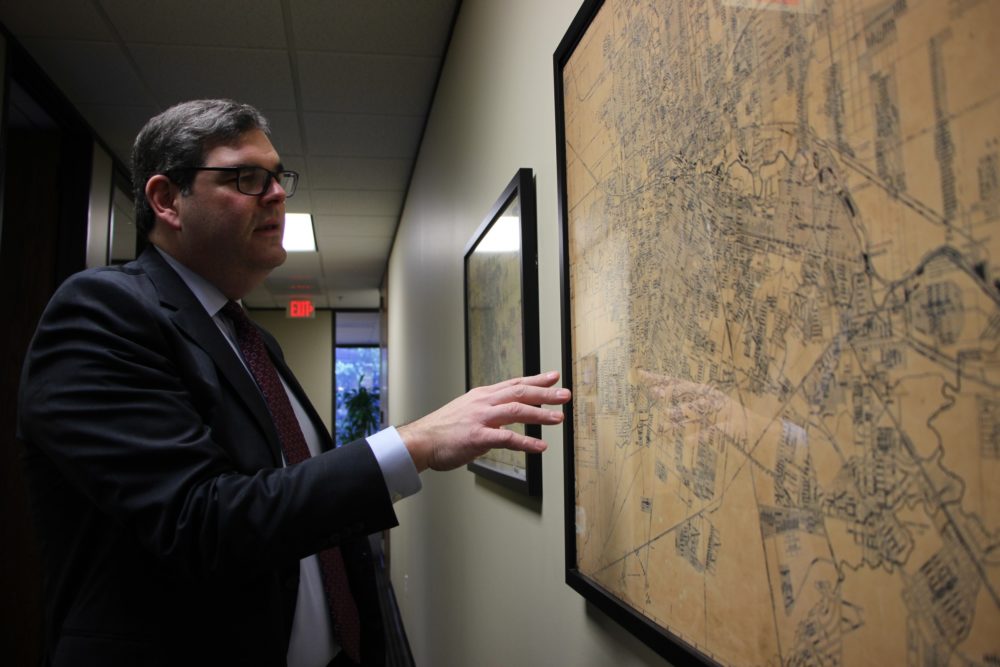 Wolff says sometimes what buyers want comes with risks.
"It was always a positive to be on the bayou and have bayou views. That was something we would always advertise. It's a problem when the bayou becomes your house," Wolff said. "And so there are inherent risks to everything."
Houston Transtar is the nerve center for flood disasters. It's quieted-down after Hurricane Harvey, but Harris County Office of Homeland Security and Emergency Management spokesman Francisco Sanchez said educating the public about hurricane threats is a year-round challenge.
"We have been perhaps one of the most aggressive organizations in southeast Texas, or the state, and quite frankly I would even say the country to do public education," Sanchez said. "One of our things that's part of our big public education campaign is 'know where your evacuation zone is.'" He said a pro-active community response is one of the best defenses against major storm disasters.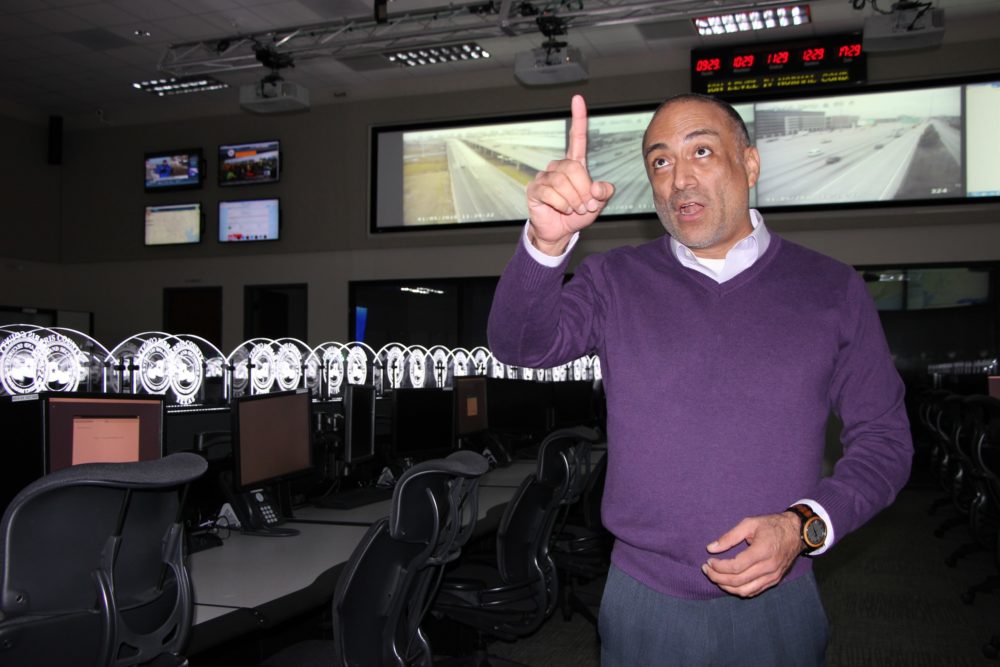 "What would make us more resilient is if people in this community did a cultural shift of not thinking about, 'I wonder what I will do if a storm happens again.' But if we had the mentality change of, 'A storm or flood is going to happen again. So, here's what I'm doing to be more prepared," said Sanchez.
Rice University's Storm Center, SSPEED, has used computer models to predict what a Category 3 storm, like Hurricane Ike, would do if it came ashore south of Galveston: the worst case scenario.
"We're not protected," Co-Director Jim Blackburn said. "It will be devastating beyond anybody's ability to think through a storm like that."
The models showed most of the Clear Lake-NASA area would be completely submerged, with many areas under more than 10 feet of water. And SSPEED predicted the storm would flood 200,000 homes; possibly drowning thousands of people, depending on whether the evacuation was successful.
Listen to Jim Blackburn's argument, on why the computer model scenario shouldn't be taken lightly:
Blackburn said it's "truly frightening."
"I don't think we as a community are clear this is a real possibility. And just how real this possibility is," said Blackburn.
Here is Blackburn's full paper, "Living with Houston Flooding."
You can click here for an interactive evacuation map, at ReadyHarris.org.