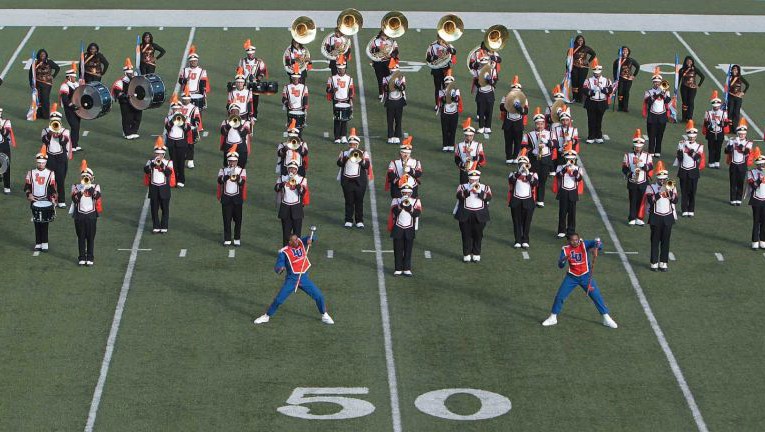 Monday (Jan. 15) is Martin Luther King, Jr. Day. And each year, in conjunction with the annual MLK Grande Parade, several high school marching bands from Texas and other nearby states come to Houston for the annual MLK Battle Of The Bands Competition on Sunday, Jan. 14.
The competition consists of a field show (similar to University Interscholastic League marching contests) where bands play music from a variety of genres, including jazz, hip-hop, country, and rock. And the students occasionally engage in unofficial playing competitions of their own off the field.
Ahead of the event this weekend, Houston Matters producer Joshua Zinn talks with Keavon Runnels, music director at Stephen F. Austin High School, which is hosting the event, and two students in the band: Maria Maldonado and Yasmine Peña.